Learn more about the future of the industry and how you can make the most of emerging opportunities with expert insight from industry professionals through our exclusive Exhibitor Interviews.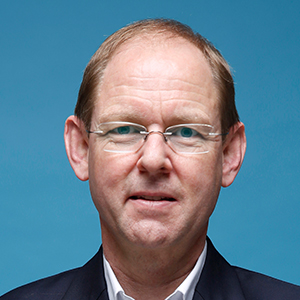 Who are Zoomlux and what do we do?
Zoomlux was founded in 1996 as a lighting manufacturer of indoor light fittings.
For more than 20 years, we have successfully manufactured and completed over 400 projects across the GCC region and Africa.
In 2017 we increased our capabilities, enabling us to serve our customers more efficiently, by offering a one stop shop for all lighting requirements from consulting to design, supply, installation and lifecycle maintenance.
At Zoomlux we are fascinated by light and see it as more than just a bulb, fixture or LED strip. We have started asking ourselves questions like:
• Why are we not using light more effectively, for both our health and our society? 
• How can we produce light in a way that will not only benefit people and the planet, but is also economical?
• What can we do, to control light in a more intelligent and efficient way
• How can we deal with the growing problem of light pollution across the globe?
This is when Light Reimagined was born.
What is Light Reimagined?
Light has had more impact on mankind than any other element. Light at its core is a promoter of life. Without light, plants will not grow, and our food chains will collapse. An absence of sunlight directly affects humans' health.
Light has influenced and changed all aspects of modern life from medicine to communication. Light is also a key enabler for the future: it serves as an incubator for many innovations, from smart phones to defence systems, manufacturing processes to robotics and from medical treatments, to our quest to inhabit space.
Picture a world where you have safer work environments by never letting the sun set. 
Imagine being able to save money through the ability of controlling light more effectively. 
Think of creating a relaxing atmosphere through ways in which we light our homes.
Light Reimagined is an incubator of Zoomlux and its Partners to find answers on tomorrows challenges, allowing to design new ways (technologies and solutions) of producing, using and controlling lighting. We strive to contribute on building a better, safer and more sustainable tomorrow for our future generations, knowing that the world is not given by our fathers, but borrowed from our children.
What innovations do Zoomlux bring in controlling light?
We are living in a vastly connected world, where we have all types of devices to connect us to people, our homes, our cars, our offices and the environment. Everyone knows it as the Internet of Things or IoT.
Within the same concept lies the Internet of Lights, which is the extension of the IoT principal to light, by connecting next generation Lights in a controlled, semantic and intuitive way. This makes the use of light human centric and efficient, saving energy and operational costs and reducing light pollution.
Let's take one of our Partner's innovative solutions, called Trivalite. Trivalite from SwissLux was born from the inspiration of nature. Consider a swarm of bees, or a flock of birds, or a school of fish. How do they work together precisely? Picture this flock of birds, flying in unison and navigating together as a unit through the sky.
Every bird has a mind of its own and is individually controlling itself, however mimicking the movement and path of the other birds. This phenomenon that we see as 'swarm intelligence' only exists out of the interaction between the animals. And that's also the way the group of birds find its path: the swarm now has an own 'intelligence', which arises out of the swarm and finally helps animals to use their energy efficiently.
In Trivalite each luminaire has everything that's required to control itself ('the intelligence'): sensors, control unit and communication capabilities. Each fixture 'listens' to the whole swarm and interacts in this way with its neighbors, providing exactly the required light, resulting in a much simpler light control
This type of technology is breakthrough for many stakeholders. Imagine the commissioning time of a project can be cut down 60-80 percent. Once installed, the 'swarm' programs itself from one light fixture, learning the program and required mode of operation itself.
What are some of the new ways Zoomlux is using light?
Light is all about emotions and creating a positive emotional response from individuals. New innovations in the lighting industry are aiming to create a better, healthier and more comfortable environment for individuals through advancements in technologies. But frankly, who among us has not experienced a situation, of feeling disturbed or even hurt by light?
Creating so called "flexible environments" which are changing the way people perceive their surroundings is just one example. Why not use light interactively where it focuses our attention to the next step in a process or even highlight dangerous conditions to beware of. This is known as semantic lighting.
Alternatively, lights can revitalize a person's natural biometric cycles or boost serotonin in our brains, creating less stress and more positive impact on people's daily lives. This circadian lighting helps us be more productive at work and more restful at night.
 
How is Zoomlux involved in new ways of producing light?
When we talk about the production of light, we can refer to both the new ways in which luminaires are produced, however also refer to how visual light is created. This may not sound very different at first, so let me explain what we mean.
Imagine a light that you could print at home, precisely in line with your needs and ideas. Yes, I said print. With nanotechnology, it has become possible to print light. This is how Zoomlux is reimagining light and the possibilities that are existing to make people's lives better.
Today we can harness sunlight and transport it throughout a building's infrastructure, deep into the building to provide the most natural, clean light available. Imagine working in the back corner of an office with no natural daylight. It is now possible to transport daylight to that office corner without having windows to the outside.
Why do we talk so much about sunlight? It is because it is an infinite and free light and energy source. It is not new to produce light from the sun however this process takes the sunlight, converts it to electricity and then reverts back to light. This is both expensive and produces a light of inferior quality compared to the original.
Why not use sunlight directly? Sunlight harvesting and plasma technologies produce natural light improving our health at work and in the home.
What is Zoomlux bringing to the market in the future?
Zoomlux ambition is reimagining light, how it can be used to the people's and environment's benefit; how it can be produced in a more effective and efficient way; and how it can be controlled to ensure safety and functionality of spaces in the future.
Light Reimagined is our invitation to search for new ways and technologies in producing light and exploring how we can use and control light for the benefit of mankind.