Light Middle East 2019 will see a number of new workshops during the three day exhibition, hosted and run by The Lighting Institute. Below you will find information on the workshops taking place. Stay tuned for updates on which of the three show days each workshop will take place, timings and registration.
Fundamentals of Architectural Lighting Design | WORKSHOP #1

Course Objective:
This course covers the fundamentals of lighting in architecture. You will be able to learn the basics of design and exposed to the latest trend and technology in the world of lighting. Attendees will get an insight into the thinking process of a lighting designer, terminology used, techniques employed and product selection. 
What is lighting Design and the a value of a lighting designer.
Importance of lighting in a space
Impact of Lighting on people and their wellbeing
Technical terminologies and units
Characteristics of LEDs
Fixture Demonstrations and learn how to select the right product
Standards and regulations
How to design interior and exterior spaces, tips & tricks
What is lighting control and its value added
Latest trends and technologies in lighting
How to evaluate the space; common mistakes and lesson learnt
Design Exercise
Who is this course for: Professionals serving the designed lighting schemes. All backgrounds from manufacturers, distributors, architectural and interiors designers, electrical and cost consultants along with university students will find this course useful. 
Hosted by WALEED FAKOUSA | Director at CD+M Lighting Design Group and The lighting Institute

Waleed Fakousa is the head of CD+M's architectural lighting design studio in Dubai, and the managing director of The Lighting Institute. With more than a decade practicing lighting design in Europe and the Middle East, Waleed believes that elevating the awareness & understanding of light within the design community is a key factor contributing in appreciating the quality and value of the profession. He has designed and worked on a cross-section of award winning international projects in Europe and the Middle East varying from shopping malls, public realm, museums, offices, hotels & healthcare. Waleed holds a Masters degree in architectural lighting design from Hochschule Wismar, Germany, since 2009. He is striving to improve and solidify the role of the lighting community in the MENA region and how we, as a profession, can greatly enhance the lives of others through knowledge transfer and education.

| | |
| --- | --- |
| Date: | 16th October, 2019 |
| Timings: | 10am - 1pm |
| Location: | Workshop Area in Hall 2, Dubai World Trade Centre, UAE  |
| Registration & Cost: | The cost to attend this workshop is USD $300 + VAT pp. Please complete the registration form provided on this page.  |
Masterclass on Hospitality & High-End Residential Lighting Design | WORKSHOP #2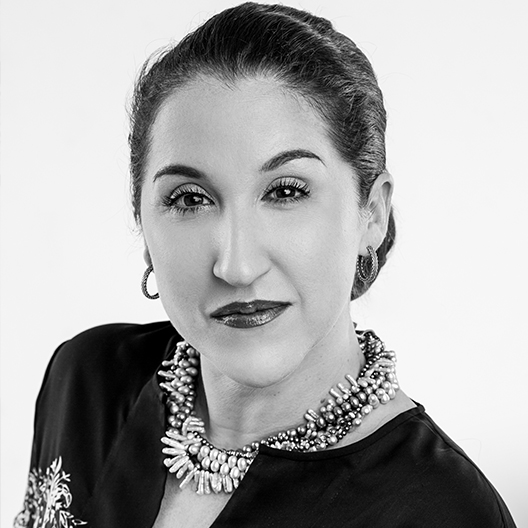 Course Objective:
This course will demonstrate how different design approaches and techniques compliment the delivery of the overall architectural design. Part of the workshop will cover how different scene settings and choice of lighting techniques changes the user experience, perception of the space and materials. Attendees will get a refined insight into the design approach of interior spaces. 
Importance of hiring lighting professional to illuminate your home/hotel
Light & Materials
Light levels and contrast
Fixture Demonstrations and selecting the right light source for the right application
Lighting controls and flexibility of design
Design strategy and integration details
Tips, tricks and common mistakes
Design exercise
Who is this course for: Professionals working in interior design and architecture. Hotel operators, home owners, designers, developers, manufacturers of architectural materials such as fabrics, furniture, sanitary-ware, flooring as well as lighting equipment. 
Hosted by COURTNEY MARK | Senior Associate

Courtney Mark contributes extensive knowledge and experience in international hospitality design to the CD+M team. Ms. Mark's passion for the interaction between light and shadow as well as her sensitivity to the social aspect of space enable her to develop versatile, intentional architectural lighting designs. Over the past 15 years, she has played a leading role in the design, management and construction of many high profile and award winning projects spanning North America, Central America and Asian markets. Shifting her primary focus to hospitality lighting design in 2007, Ms. Mark has collaborated on projects in a range of markets throughout her career including landscape, master planning, city beautification, commercial and high-end residential. Prior to joining CD+M, Ms. Mark held a Senior Designer position with Reveal Design Group for two years and spent eight years as a Senior Designer and Associate with AWA Lighting Designers, leading the firm's newest international design studio in New Delhi, India. Her work is frequently published in trade publications across the globe.

| | |
| --- | --- |
| Date: | 16th October, 2019 |
| Timings: | 2pm - 5pm |
| Location: | Workshop Area in Hall 2, Dubai World Trade Centre, UAE  |
| Registration & Cost: | The cost to attend this workshop is USD $300 + VAT pp. Please complete the registration form provided on this page.  |
Theatrical, Theme & Event Lighting | WORKSHOP #3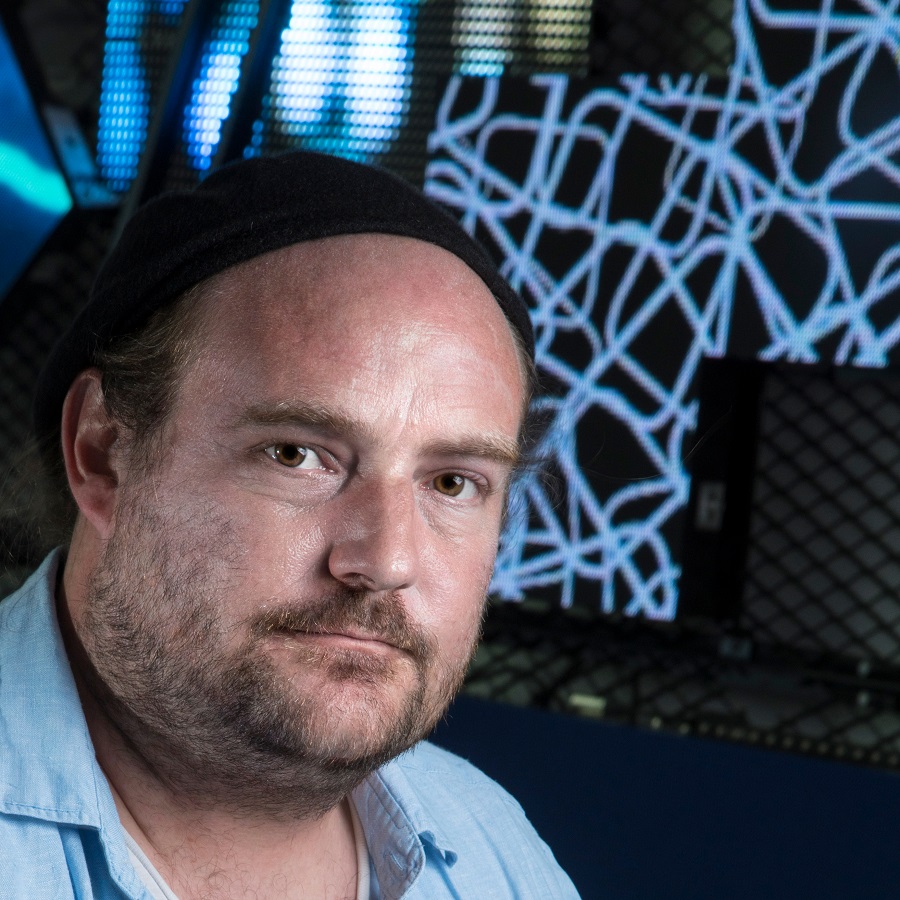 Course Objective:
This course will cover the essential information about lighting for theatre, theme and event projects and the evolution of the various techniques.
What is Entertainment Lighting?
Development of Entertainment Lighting
Types of Equipment used
Entertainment Lighting Design Principles
Control concepts
Fixture Demonstrations
Technology Convergence and Future Trends
Hosted by MARTIN ROBERT | Advisory Board Member & Course Director at The Lighting Institute

Combining light, art and technology has been the primary focus of Martin's 20 year career to date. Using light to set a scene, tell a story and create emotion he has worked on events and projects around the world. From plays in remote underground caves to global spectaculars, he has worked on nearly every type of event imaginable. Bringing both design and technical knowledge, Martin provides a unique skill set and perspective to every project he is involved with. With a strong focus on control systems, programming and interactive design he is able to make sure the original concepts are followed through to the final results. Martin is always on the lookout for new technologies that can be used in innovative and spectacular ways. Since joining Martin Professional Middle East in 2009 as their Design and Application Department Manager, he has worked on many permanent installations and iconic projects across the region and is bringing the magic of show business into people's everyday lives. Dynamic building lighting and media facades have formed the bulk of Martin's recent work.

| | |
| --- | --- |
| Date: | 17th October, 2019 |
| Timings: | 10am - 1pm |
| Location: | Workshop Area in Hall 2, Dubai World Trade Centre, UAE  |
| Registration & Cost : | The cost to attend this workshop is USD $300 + VAT pp. Please complete the registration form provided on this page.  |
"A great Lighting fundamentals course compressed in few hours and presented in a very interactive environment. The great tools and the update on the latest light fixtures technology will definitely help us to enhance the lighting concepts in the Malls retail spaces."
"Great program coupled with illustrative examples & samples of lighting components which we don't often come across. The team & myself learnt a lot from the workshop and this will go a long way in adding value to Emaar's retail assets in the future."
About The Lighting Institute
The Lighting Institute is a first for the region; an Association, a Community and a Voice for everything pertinent to quality lighting and quality lighting design.
TLI aims to raise the awareness and maturity of the MENA region by connecting the lighting community, clients and legislators together enabling an improved and healthier profession for all. To study market demands, address critical issues in the region, develop databases of potential job candidates, vacancies and research and for the first time offer a comprehensive suite of high quality education courses available to all.
TLI's Intensive courses (over 1-4 days), are offered in multiple languages (English, Arabic, Hindi), with flexible mentors, accommodating preferred locations and available to both firms and individuals. Today TLI offers 10 lighting design courses and 3 additional courses on specific lighting software.
TLI is already gathering the growing support of key individuals and groups worldwide whom are recognised pioneers in lighting. These together with top lighting education institutes from the UK, Germany and Denmark form TLI's esteemed Academic and Design advisory board.
The Institute aims to reach out to the entire spectrum of target audience needing to hear the voice of the lighting community, creating and supporting major regional lighting events such as Light Middle East, inviting key international experts and fuelling constant lighting evolution for the Middle East. Learn more at https://thelightinginstitute.com/