Eng. Nawal Alhanaee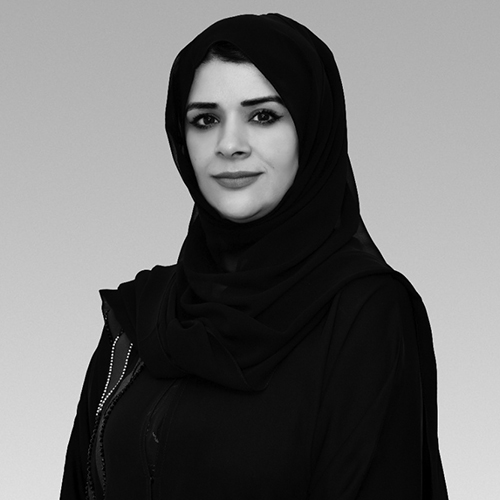 Eng. Nawal Alhanaee is currently working as Director of Future energy dept. in Ministry of Energy and Infrastructure - Dubai. She is also the deputy head of the happiness and wellbeing team and member innovation team in the ministry. She was working in the R&D Department and the Maritime Transportation Department before that.

She was involved in the Municipality affairs and projects since 2003, and she was as the Head of building section in 2006. In addition, she was as the head of building section and building material laboratory in 2008. After that, she was as the Director of project dept. in 2011 and she worked as Director of Engineering & Land dept. & head of building section from 2012 until 2017 and her work experience is 15 years in FM.
She is certified ICF coach and she holds a Public Sector Innovation Diploma from Mohammed Bin Rashid Centre for Government Innovation. In addition to that I'm Certified Innovation Strategist (CInS) from GINI and I hold training course for Future Foresight from the Saïd Business School (Oxford Saïd).
She is a PhD candidate in British University of Dubai in the Architecture and Sustainable Built Environment (ASBE) program. She holds a Bachelor of Civil Engineering from the UAE University and she holds a master's degree of urban planning from American University of Sharjah.  Her area of specialty is Transportation, and she has experience and contributions in making strategic plans and studies for the improvement of public and customer services, managing big projects and environmental protection, as she is one of the core team in Fujairah 2040 master plan. 
Fujairah, United Arab Emirates
Linkedin.com/Nawal Alhanaei
Christopher Seymour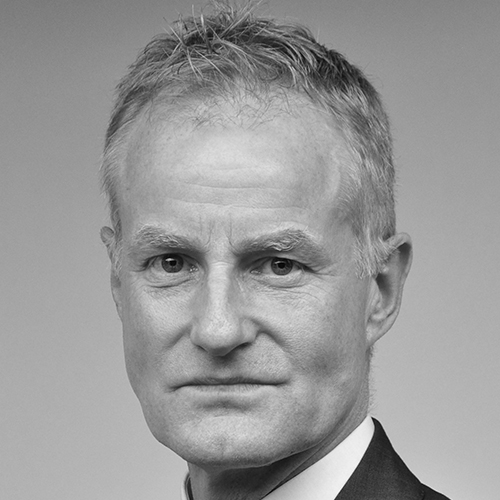 Christopher Seymour BSc FRICS Chief of Strategy and Investment Mott MacDonald Middle East, Africa and South Asia.
Chris Seymour has more than 30 years' experience in the industry and over 13 years based in the Middle East working in most of the major cities in the region.
Recently promoted to his current position leading the strategy and investment of the Mott MacDonald Group in ME Africa and South Asia, Chris is the former managing director of the company's 1300 strong Middle East operation and is the current Chair of the Royal Institution of Chartered Surveyors (RICS) MENA World Regional Board.
Chris is also an independent advisor on the Investment Committee of ENBD Real Estate Investment Trust (REIT) and is an active member of the IPFA. Having spent many years in PFI and PPP procurement practising in both UK, Europe and Middle East he also advises many clients on strategy, risk, commercial and technical advice for large public-sector investments.
A familiar face at conferences and industry events, Chris was awarded Construction Executive of the Year in 2020 by Construction Week magazine.
Prior to joining Mott MacDonald in 2016, Chris worked for Arcadis and was a member of the strategic advisory board to the Group, advising on mergers and acquisitions, divestments, strategy changes and shareholder presentations.
Ranju Warrier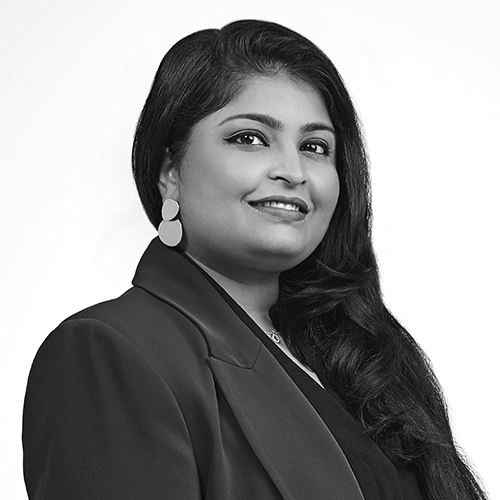 Editor-in-Chief, Construction Week Middle East & Construction Week Saudi
Ranju Warrier is the Editor-in-Chief of Construction Week Middle East and Construction Week Saudi, both of which are published by ITP Media Group. She formerly worked as a Business Journalist for Forbes Middle East. A journalist with ten years of experience, Ranju provides keen insight on a variety of topics affecting the Arab region's business landscape.

As a presenter and moderator, Ranju has a diverse and in-depth portfolio of expertise in business, finance, construction, and real estate, making her competent in conducting executive cross-cultural communication. She is passionate about topics such as women in business, women in construction, sustainability and net-zero practises, and globalisation. She holds a Master's in Mass Communication and Journalism.
Gaby Abdalla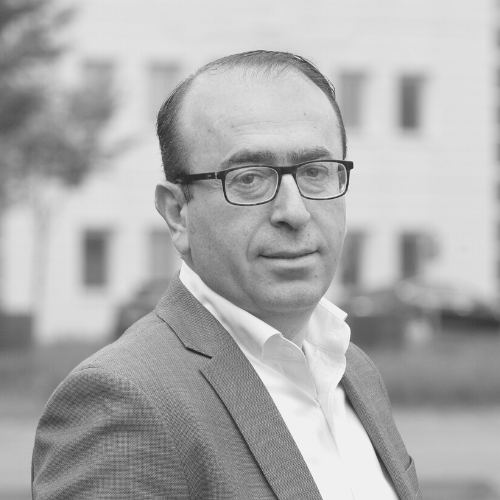 As Arup's Digital Twin Leader in Europe, I am passionate about digital transformation and fully believe it is an enabler to (re)shape a better and a more sustainable world.
During the past 14 years, I have been involved in several projects related to 'performance-based design', 'digital transformation', 'data analytics', 'data-driven design' and 'digital twin'.
As an innovation manager, I successfully developed new performance and data-driven approaches in the field of sustainable design and efficient operation. I also have been involved in several smart building projects focusing on improving indoor air quality, increasing user productivity, and reducing environmental impact. Besides, I possessed a broad experience in the field of research and development on a national as well as international level. I have led several FP7 and Horizon2020 research projects in the field of BIM, data driven services and performance-based design. I have delivered a Digital Twin for two headquarters in the Netherlands.
Abdullatif Albitawi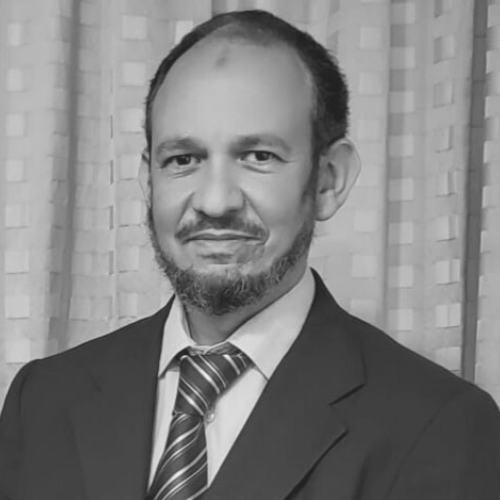 BSc, MSc, MEI, SFIIRSM, PA-CEMP
Abdullatif is the current Emirates Green Building Council Director.
He is a chemical engineer in background and holds an MSC in Energy Studies and one of the first qualified energy engineers in Jordan.
He is member in the Energy Institute and serves as the Honorary Vice Chair of the Middle East branch. He is also Specialist Fellow of the International Institute of risk and Safety Management (IIRSM) and served in many positions in the institute.
Abdullatif has 22+ years of work experience in the pharmaceuticals, chemical and manufacturing industry in managerial and consultancy positions. He has a hands on experience in process technology and safety, energy and environment management, quality management & assurance, operations and engineering management and sustainability practices.   
Abdullatif is also a judge for number of international awards in energy and risk management.
Farah Naz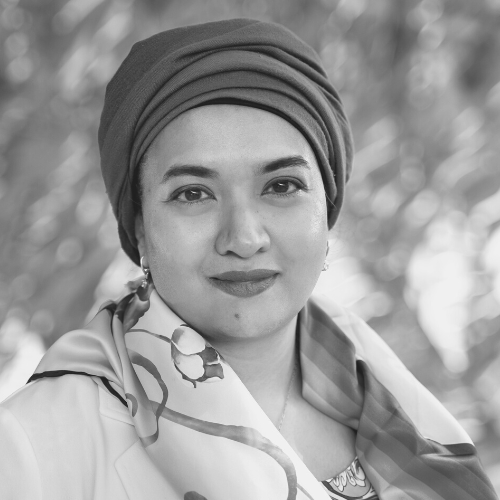 Farah is an award-winning climate change strategist with 20 years' experience in the built environment gained in the US, UK, Southeast Asia and the UAE.
Farah is an award-winning climate change strategist and Co Author of Middle East Regions first book on Net zero city. She has 20 years' experience in the built environment gained in the US, UK, Southeast Asia and most recently the UAE.
Since arriving in Dubai in 2015, Farah has been steering sustainability and innovation agenda in the built environment across the Middle East. Her name is synonymous with implementable sustainability and energy strategies, and she has supported several iconic projects, including the Museum of the Future, Louvre Abu Dhabi, Bee'ah HQ in Sharjah and the Expo 2020 Sustainability Pavilion, to achieve their sustainability goals.
While based in the UK, Farah was heavily involved in creating the energy strategy for the country's first zero-energy building, Ashmount Primary School, which won the 2015 Royal Institute of British Architects (RIBA) Sustainable Buildings Award.
As an innovator, Farah focuses on implementing best practices in the built environment by applying systems related to the Food-Energy-Water Nexus, biomimetics, the Five Capital model of Sustainability, Liveability, and Inclusive Innovation Frameworks, which will build the foundation of the cities and communities of the future.
Farah is a Chartered Engineer, Fellow of the Chartered Institution of Building Services Engineers (CIBSE) and Chair of CIBSE's UAE Chapter, LEED and WELL Accredited Professional and Verified Research Expert for the Dubai Future Foundation. Farah is an active advocate of STEM education for future generations.
LinkedIn link profile: linkedin.com/in/farah-naz-fcibse
www.Farahnazsustain.com
Twitter profile: FarahNazSustain
Ioannis Spanos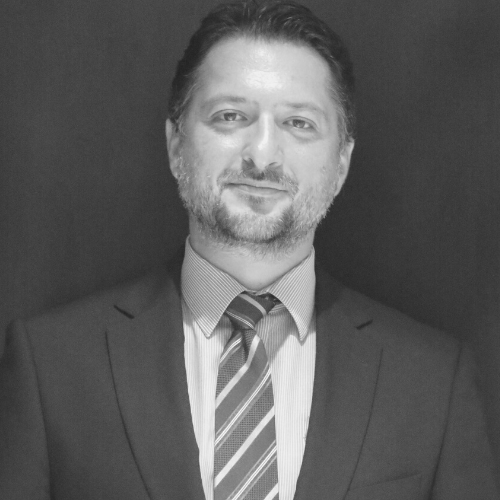 Dr. Spanos is a consultant, professional engineer, and sustainability expert with 20+ years of experience. As KEO Director of Sustainability, he provides professional consultancy and strategy-related services to government institutions, investment funds, developers, architects, and contractors. Delivered projects include the development of sustainable (near and zero-carbon) real-estate assets, renewable energy, and smart urban development programs in the Middle East, the UK, Europe, and Africa. His services focus on adding commercial value through client-focused sustainability, carbon-reduction, ESG, and Climate Change related decisions. Spanos is currently providing organization-wide scale decarbonization strategies to some of the signature clients in the region.
Mario Saab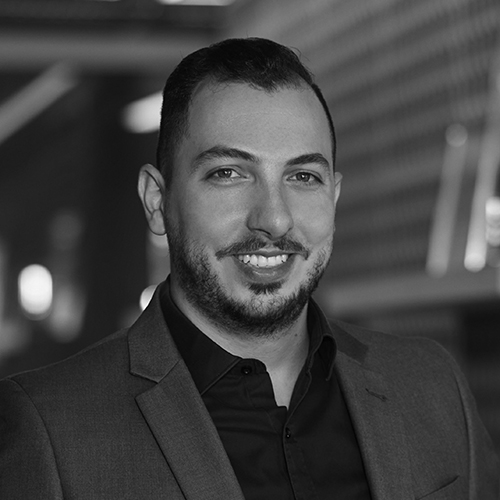 In early 2021, Mario joined Cundall as the Head of Sustainability MENA to shape the company's business in the region as it rises to meet increased demand for sustainable and net zero carbon solutions. Mario has successfully directed turnkey high-profile projects across the MENA region including the Dubai Expo 2020 UAE Pavilion, SABIC HQs in Saudi Arabia, Meydan One Mall in Dubai, Bahrain Airport new terminal building, and the Lebanon Waterfront City.
Mario currently holds around fifteen years of diversified regional experience across various sectors including Low and Net Zero Carbon design and construction, project management, operations, planning, trainings and contracts administration. His passion for this field led him to acquire several international accreditations, notably being a USGBC Faculty, LEED AP, ESTIDAMA PQP, BREEAM International Assessor and GSAS Certified Green Professional.
Dr. Jacques Khouri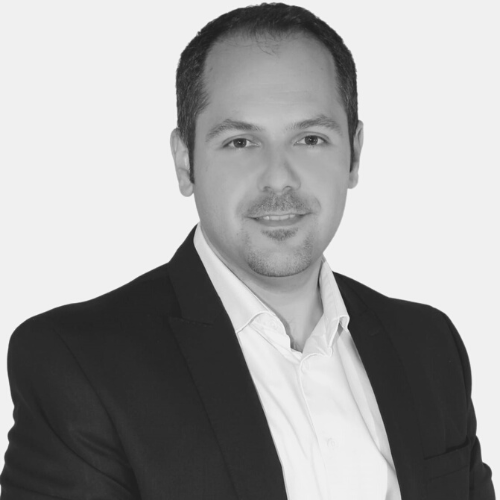 Dr. Khouri Jacques is a multi-tasking, inspiring leader, experienced technology and software-certified professional with over 15 years of hands-on field and doctorate experience. He drives and coaches organizational transformation in a multi-cultural and remote environment on the technical, managerial, and operational fronts. Customer-focused and results-driven, Jacques led multi-disciplinary teams to identify pain points, design, develop and implement the appropriate digital transformation, software, cultural change, and technology management solutions.
Dr. Khouri worked as an account and business development manager, conducting market research, developing appropriate business strategies and guidelines, and increasing sales and revenue. Later in his career, he became an entrepreneur creating a startup company and pursued working as, the head of digital transformation and innovation for influential groups, the senior project manager for the Smart Dubai City project, a technical advisor to government agencies, played a vital role driving AEC innovations and digital transformation by contributing to the development and delivery of National standards, guidelines for Switzerland, and ISO in GCC, and an executive board member for the Society of UAE Engineers.
His quick learning ability, talent, and integrity led him to become the trusted and reliable strategic change agent advisor to partners and C-level board executives. He authored and published his pioneering results in 7 International patents, a strategic book on Digitalization and Industry 4.0, and multiple scientific communications at IEEE and IET.
Martin Williamson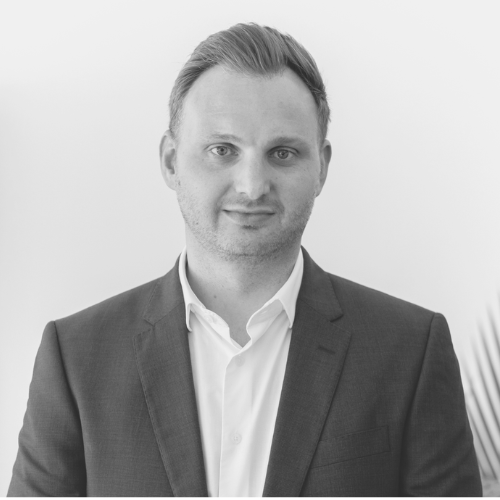 Martin Williamson
Head of Commissioning for the Middle East, AESG
Martin is Head of Commissioning at AESG and is responsible for leading the commissioning division in the region. He has worked in the construction industry for over 14 years, specialising in commissioning of building services systems where he has successfully delivered multiple projects in the UK, Australia, New Zealand and the UAE.
He has worked on a variety of projects including mixed-use commercial buildings, prestigious hotels and hospitals. Martin has a strong understanding of the varying requirements different projects entail and has first-hand experience in ascertaining and overcoming the challenges associated with each. Martin is also a Fellow of the Commissioning Specialists Association (CSA) and serves as a board member for the CSA in the GCC where he actively promotes the importance of building commissioning and aims to improve the standard of commissioning in the region.
Rohan Chandavarkar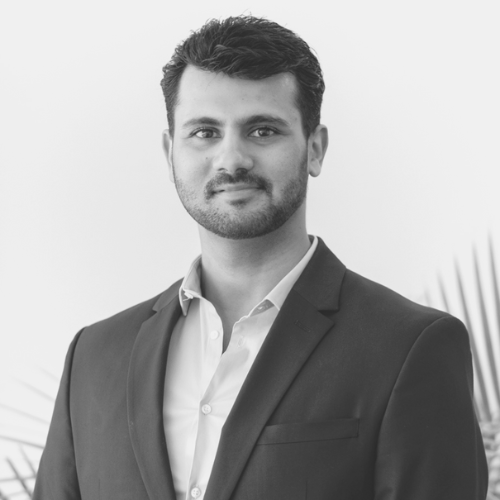 Rohan Chandavarkar
Associate Digital Delivery, AESG
Rohan is AESG's Digital Delivery Associate and leads the design and implementation of AESG's proprietary web-based commissioning & handover management platform, DATA+. He is an alumni of The Ohio State University with a Master's degree in Mechanical Engineering.
Rohan has worked in the construction industry for over 9 years, serving initially as a Mechanical Design Engineer and subsequently specialising in Digital Delivery where has successfully delivered several high-profile projects in the MENA region across various sectors such as Education, Commercial, Residential, Industrial, Rail, Hospitality & Retail.
Rohan has developed an expertise in digitally handing over O&Ms, Asset Information Models and Digital Twins through the effective use of BIM and Data Standards that entail a structured, process-driven approach in the definition and approval of project information. He has a deep understanding of the various challenges involved in obtaining accurate information and data throughout the lifecycle of a project. Through his experience, he has developed a strong skillset in liaising with and managing the various project stakeholders and supply chain to overcome these challenges in ensuring a digital handover.
Furthermore, Rohan is a SmartScore Accredited Professional in commercial real estate that enables him to assess, improve and certify Smart Buildings to possess and promote a digital infrastructure that accommodates user functionalities such as individual and collaborative working, health and well-being, safety and security, and sustainability.
Dr. Marwan Abu Ebeid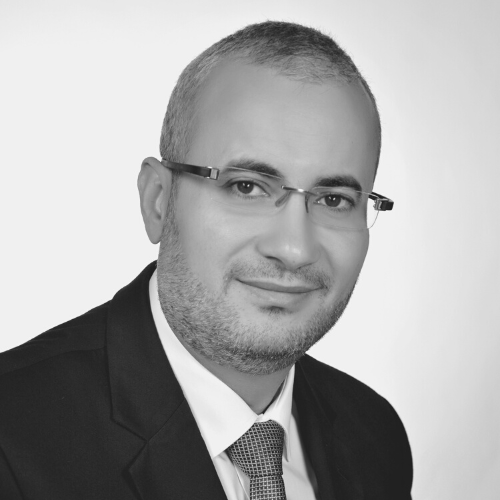 Dr. Marwan Abu Ebeid is the Digital Transformation Lead for Turner Construction International - Middle East.
Dr. Marwan has 20 years of experience in Construction Project Management and Building Information Modeling, where he has worked in a variety of notable landmark projects of various kinds and use.
He is a co-author of UAE's Smart Construction Guidelines, a founding member of Center of Excellence in Smart Construction - CESC, a Board member of Digital Engineering Chapter in Society of Engineers - UAE, a member of the Advisory Board for the American University of Sharjah, and an expert industrial advisor and specialist speaker in various international exhibitions and conferences.
Dr. Marwan has a PhD Degree from Heriot-Watt University - UK, a certificate in Driving Digital Strategies from Harvard University, and a certificate in Digital transformation from MIT.
Wissam Hijazi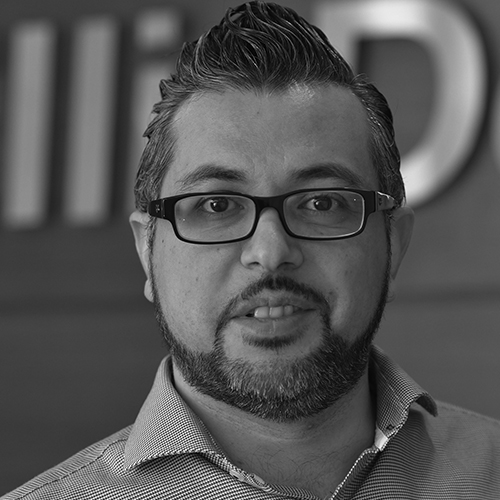 Wissam is the Sr. Director of Innovation for EllisDon MENA region. He oversees the development and implementation of new and innovative digital delivery techniques for EllisDon's operations as part of the Project Management Consultancy (PMC) services. Bringing more than 16 years of experience in developing and executing Building Information Modeling (BIM) strategies for Design-Build-Operate projects, Wissam accumulates a wide range of skills and focused expertise within the Digital Project Delivery industry. Managing a team of consultants and SMEs to develop & execute: digital transformation roadmaps, CDE implementation strategies, and technology ecosystem solutions He supervises the use of state of the art technologies to improve the design and construction process, mastering BIM and data-driven analytics to deliver fast-track construction, design for manufacture and assembly, and enabling the smart solution strategy through a 'Digital Twin' to enhance the customer experience throughout the project lifecycle stages.
His career covers a wide range of projects and initiatives executed throughout North and South Americas and Middle East regions. Wissam is PMP certified and holds a master's degree in Construction Management from Concordia University – Canada. Being a CanBIM© Professional since 2015, he is currently the International Ambassador of the association for the MENA region.
Asim Rehmani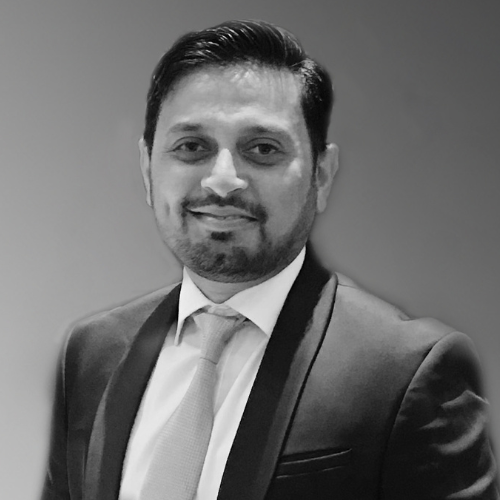 Asim is Digital Transformation Manager - VDC at EllisDon - Dubai

He's held leadership roles in Digital Transformation in AEC industry, including heading the Digital Twins Strategy and Implementation for Built Environment, Digital Asset Delivery and Management, BIM Integration Strategy and Implementation Program.

Asim collaborates closely with all stakeholders, including Asset Owners, Architects, Engineers, General Contractors,  and Supply Chain partners. He's also volunteered to serve as an advisor and co - author to the Ministry of Energy and Infrastructure - UAE in the development of the UAE's National Smart Construction Guidelines.

Asim works across the Middle East providing consultancy on the implementation of innovative technological workflows in the Built Environment Life Cycle.
Chris Smeaton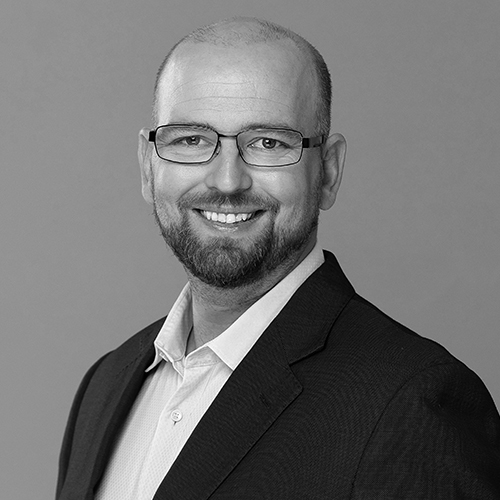 As the Digital lead, Chris is responsible for transforming the way we design and advise to help clients become future-ready. Working with professionals across the business to enhance the way they design and implement integrated solutions across core digital competencies, including visualisation, data analytics, digital modelling, computational design, information management and solution development.
Chris applies his years of experience with relevant industry and technical know-how, to help clients fundamentally rethink their planning, strategy, and business processes, create connected digital platforms and improve their analytics and collaboration. Chris leads the business in how we work, share knowledge, collaborate and communicate to improve whole-life performance on every project delivered to clients.
Ahmed Aboualfa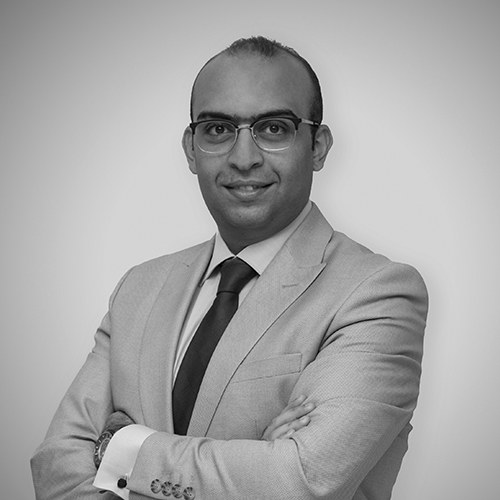 Ahmed is a Head of Digital Delivery and BI for Diriyah Gate Development authority with an approved budget 50 billion USD, additionally, he is a digital innovator and expert in transforming rigid data into a digital, smooth and feasible framework by reflecting Digital Transformation pillars, Business Intelligence methodologies and Digital Delivery techniques, leveraging digital technologies in all fields to meet business demands.  
Digital Business Strategy & Transformation Specialist in AECO Industry, Virtual Design & Construction (VDC) Manager, Founder of the 1st BIM Association in UAE & Middle East (UAE BIM Association - UBA), Co-author of National Guidelines for Smart Construction in UAE, helping the industry to be matured with new digital technologies and innovations, experienced in delivering detailed Digital Strategy, Protocols & Roadmaps for Clients and governmental entities. 
Ahmed has an Architecture background in addition to MBA with a Merit in Strategic Management (Digital Assets Management) from YSJ in the UK, PgDip in Digital Transformation from Purdue University, Executive Certificate from MIT in Strategy & Innovation and many credentials and certificates from different professional bodies and institutes worldwide. 
Baharash Bagherian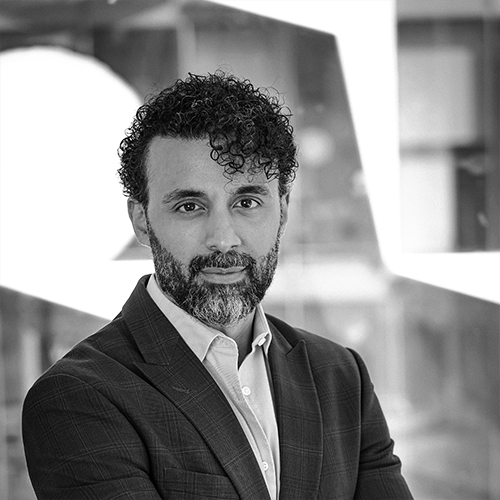 Baharash Bagherian is the CEO of URB and has masterminded designs of various sustainable cities currently under construction. Having gained and harnessed invaluable knowledge leading the designs of such projects, URB was founded with a sense of purpose to accelerate the world's transition towards sustainable developments.
As highly experienced international consultants providing development, master planning, landscape & architectural services, URB are creating the highest standards of sustainable cities through their unique expertise & sustainability know-how.
Headquartered in Dubai Design District, URB are currently planning the next generation of sustainable cities which are pushing the boundaries of urban planning, whilst educating people that such cities are commercially viable to construct and operate.
Prakash Senghani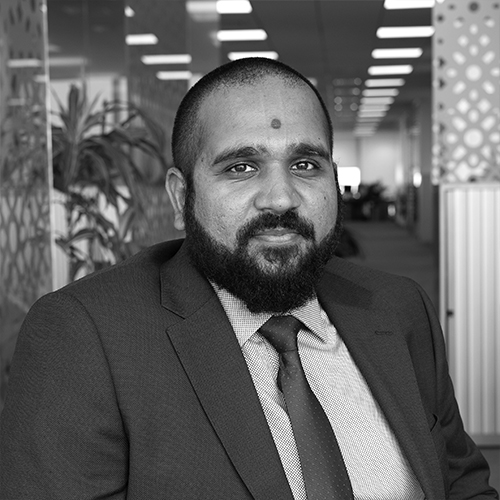 Prakash has diverse experience delivering, designing, and managing large scale projects across multiple asset classes in the UK, Asia, and The Middle East.
His passion for utilising technology to add value and tackle the challenges faced by the Construction industry have led to a career exploring and implementing the latest innovations across the project lifecycle. Prakash's main areas of focus are the continued proliferation of Building Information Modelling, the implementation of Artificial Intelligence and advancement of Modern Construction Techniques such as 3D Printing and Modular Construction.
Prakash is also an active entrepreneur and angel investor being a direct part of the change he wants to see in the industry and supporting start-ups with advice, expertise, and capital.
Dr. Yasemin Neilsen
Dr. Nielsen has over 25 years of academic and industrial experience and she is currently active in post-graduate education and research.  
As a catalyst for closer collaboration between industry and academia she has promoted applied research with industry focus. 
Her publications include book chapters and numerous papers in peer-reviewed journals and conferences.
She has organized and chaired international conferences and led international research. 
Dr. Nielsen is based in UAE and currently Associate Professor and the Lead of EngD in Construction at Heriot Watt University Dubai campus. 
Brian Sweeney
Brian Sweeney is a chartered civil engineer with experience in design, management, and delivery, gleaned through his combined 20 years of experience across the United Kingdom and in the Middle East.
He combines his background as a structural engineer and his passion for design with his drive and commitment to lead teams. As Head of Projects at Ramboll Middle East, Brian, is responsible for multiple teams from Project Management to Digital Transformation through to Post Contract Supervision.
Brian is passionate about exploring ways in which the construction industry can innovate and provide sustainable solutions. He is a key player in the Ramboll team leading the drive to increase awareness and understanding of modular construction in the Middle East.
Mansour Fareid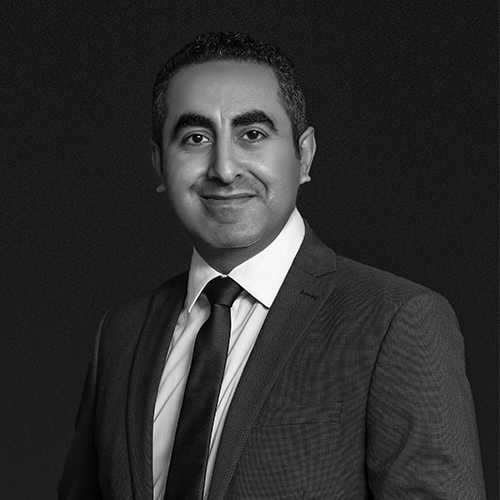 Chief Engineer and Director of Engineering department at China State Construction Engineering "Middle East", he leads the Engineering team of the world leading contractor to develop technology driven technical proposals and Engineering solution for running and upcoming projects across Middle East region.
Mansour holds Master Degree in Construction management from Reading University, with a major specialty in construction innovation, building information modelling (BIM), Virtual construction and in particular 3D printing applications in construction field.
With an extensive knowledge gained over 20 years of participation in large, complex and landmark projects, Mansour has developed his realistic vision towards Construction industry, and became able to early identify the minor flaws before it rolls up into major business failure, accordingly became able to manage all sizes of projects, and assist different stake holders to take the right decision on the right time.
Amr Saad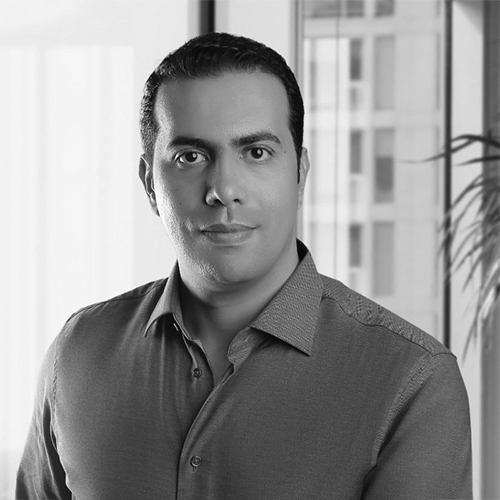 Amr leads the strategic implementation of digital engineering information management functions for the ROSHN Real Estate portfolio. Amr provides insights to decision-makers in the early stages to ensure delivery is aligned with organisational requirements within time and budget and serves the end-users. He had extensive exposure to different delivery phases and practical BIM implementation experience. International bodies appreciate Amr's expertise; The British Specification Institute (BSI) granted him the BIM Project & Asset Professional accreditation. The Royal Institute of chartered surveyors (RICS) also recognised him as a Chartered BIM manager.
Amr has a record of transforming international firms from traditional approaches to the BIM-Data-driven process, enhancing digital transformation awareness through workshops, presentations, and training programs to a broad spectrum of audiences.
Mohammad Ali Shalan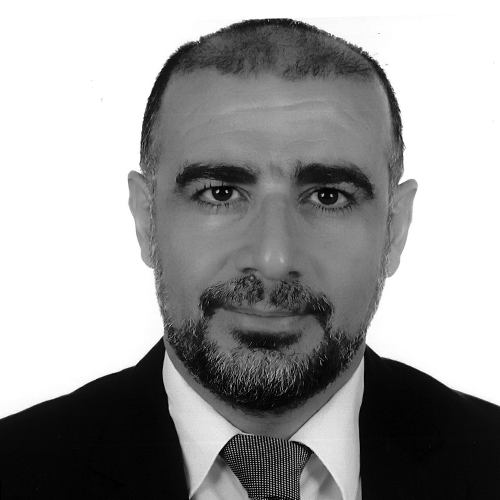 Mohammad Shalan is the editor of a book titled "Innovative and Agile Contracting for Digital Transformation and Industry 4.0" that was published by IGI Global in 2021.
He is an author, guest speaker and researcher with published books, chapters, articles, and presentations. Adding to being a well certified professional, multidiscipline motivated business-technology interpreter. Moreover, he is a passionate advocate of Digital Transformation, Industry 4.0 Governance, Innovative Contracts and Smart Resilient Cities Ecosystems.
Since 1995, Mohammad has worked out major operational assignments, portfolios, programs, and projects spanning in more than 50 countries with distributed activities, multiple vendors, numerous dependencies, heavy correspondences, and multi-discipline contractors.
Currently Mohammad Shalan is working as the PMO Director for E-Enterprise – Omar Kassem Alesayi Group in Saudi Arabia and Volunteering as the Vice President of Digital Transformation for the Saudi Chapter of Project Management Institute (PMI).
Richard Dib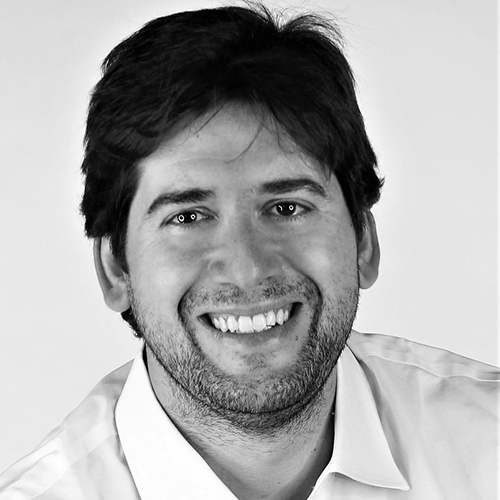 Richard Dib is involved in a range of Smart City initiatives and leveraging the power of Data within The Royal Commission for AlUla, aiming to transform AlUla county into a Smart, Sustainable, Safe and Resilient Destination.

Previously, Richard was leading the Data Science / Product Squads within Smart Dubai charged to make Dubai a data-driven city. Also, Richard has defined, designed, and implemented Dubai Pulse (Smart City / Data Platform), the digital backbone of Dubai, empowering the city's digital transformation and make Dubai the Happiest City on Earth. Prior to that, Richard was a Senior Advisor part of Nexgen Advisory Group helping Cities to embrace their digital transformation. Also, he has heavily been involved with Telecom & Media industry in Europe and in the Gulf region where he developed Next Generation Products & Services Strategies and Go-To-Market Strategies.

Richard, with a Masters Degree from Telecom Bretagne / IMT Atlantique), is leveraging his strong business skills, his consultancy background, and his product design thinking and creating value out of Emerging Technologies and the 4th Industrial Revolution.
Wajdi Mereb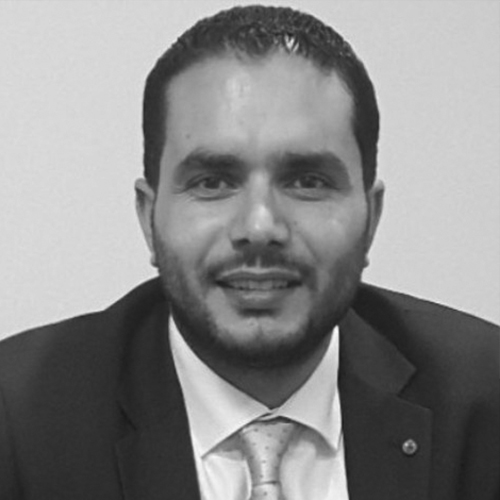 A degree-qualified Architect (M.Sc.) with 17 years of pioneering experience in Digital Built Environment, Digital Twin, BIM, and asset management digitalization, he is an active Digital Twin Hub Community Champion and a Digital Twin Consortium member wo had been awarded the Innovator of the Year Award - AEC Excellence Awards 2020 - Las Vegas & obtained the Individual Achievement Award of the Institute of Asset Management (IAM) Global Awards 2019 - London.
Currently he is managing the Digital Twin Initiative & BIM Implementation throughout the lifecycle of multi-billion projects in one of the most reputable entities that follows a clear Digital Transformation Strategy targeting to become a fully integrated data-driven asset owner. Hence, paving the way to translate 4th Industrial Revolution into reality & integrated with its ecosystem to deliver smart & agile solutions for Leisure & Entertainment industry in Yas Island & beyond.
Previously, he initiated suites of smart & intelligent objectives that had been translated into a portfolio of projects in Dubai RTA, that led to a market culture change as far as digital transformation phenomena is concerned, in addition he led RTA to be a key partner in developing BSI's fundamental BIM Certification schemes "ISO 19650 & UK BIM Level 2", together with obtaining their certificates as the 1st organization worldwide. Also he managed a successful BIM implementation in mega strategic infrastructure projects "e.g. Metro Route 2020 project- $ 3 billion value" that contributed directly to winning the EXPO 2020 file for UAE.
He holds BSc. in Architectural Engineering from Birzeit University, Palestine & MSc. in Management from Sheffield University, UK. His career started as an Architect, then he joined BIM team in Consolidated Contractors International Co. (CCIC)- Athens, where he served in mega projects "e.g. Abu Dhabi New Airport, UAE- $3 billion value and Muscat Airport, Oman- $2 billion value".
Karim El-Jisr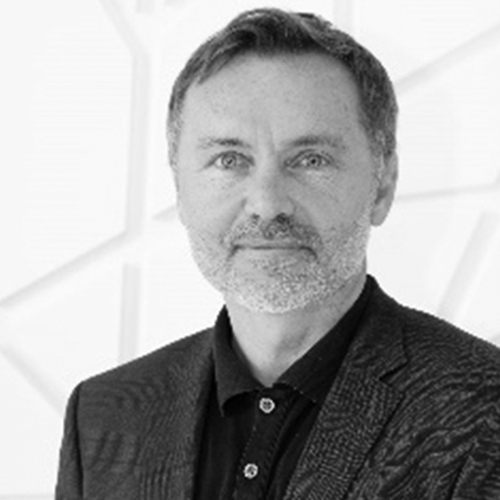 Karim has over 20 years of professional and global management experience in environment and sustainability.
He combines agricultural engineering, natural sciences, and business management for a net zero future. With his deep understanding of sustainability/ESG standards and frameworks, as well as smart city solutions, he leads strategic sustainability programs working closely with internal and external stakeholders.
He is an effective communicator across diverse audiences and sectors, and the company's spokesperson on sustainability and future cities. 
Christopher Stock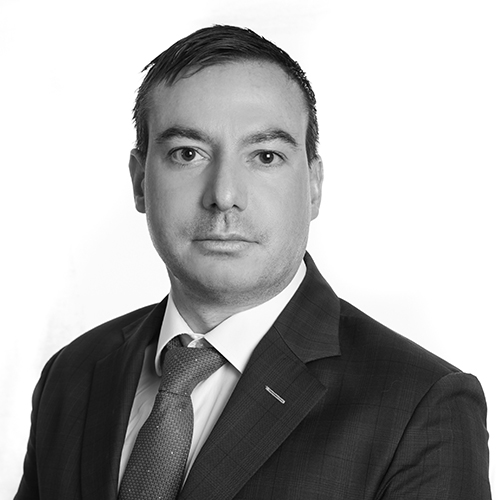 Through a broad range of disciplines, Christopher has developed an analytical yet innovative approach to design and has delivered multiple BIM construction projects. He is accredited with over 10 years of advanced BIM knowledge and overseen projects during all stages of a digital asset lifecycle.
He is responsible in establishing design team/ client/ asset BIM Standards and Procedures, managing interdisciplinary model coordination, running high profile projects, providing staff BIM training, and managing multiple BIM teams globally.
BIM assets which he has been involved with includes commercial developments, hotels and resorts, high-end residential, high-rise, retail, leisure centres, theme parks, educational facilities and interior design.
Sana Zidan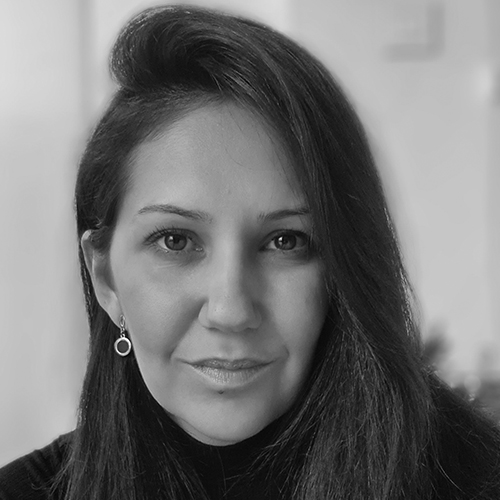 Sana is an energetic and dedicated architect with over 8 years of experience in the architecture
field. She is able to provide quality assurance pertinent to timely turn over of projects with
premium quality. With her proven technical and project management skills, she has successfully
handled a variety of different projects ranging from interiors to large-scale constructions.
Abdulmajid Karanouh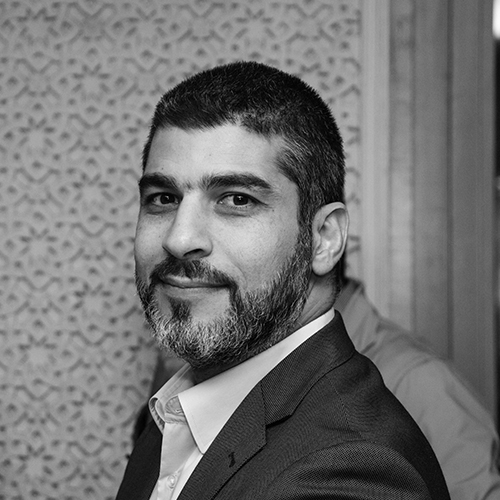 Abdulmajid is an established inter-disciplinary design innovation specialist in the built environment, with over 20 years' experience in integrating the principles of design, technology, and whole lifecycle among others; An advocate of the 'master builder' concept based on disciplines integration as opposed to standard coordination practice, Abdulmajid's core expertise lies in leading specialised project teams in developing and delivering context-inspired integrated innovative solutions.
Greig Paterson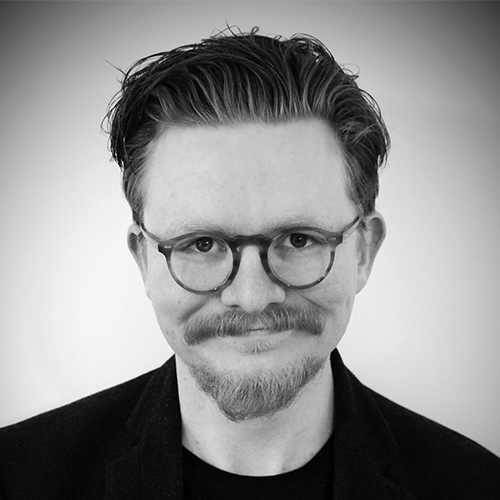 Greig operates in the grey space between architecture, engineering and computation; the common thread is sustainable and interdisciplinary thinking. He joined Drees and Sommer in 2019 to help build the Interdisciplinary Design & Research (IDR) team. Before this, he was a Principal and Sustainability Team lead at Ramboll Middle East where he drew on his previous experience working in New York and London. In 2016, Greig defended his doctorate at The Bartlett UCL, which was undertaken in collaboration with Aedas architects. His research involved the use of AI to predict building performance from a digital sketch. He has taught environmental design, published articles and spoken at international events on the topics of computational design and sustainable architecture.
John Shenton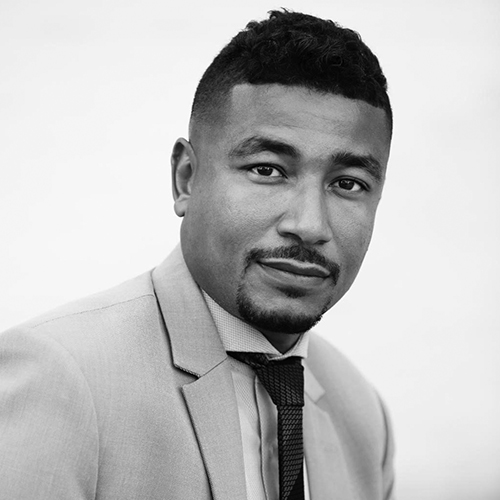 John Shenton is Chair of the Dubai Hub for the CIOB and Regional Contract Manager – GCC for Averda. John is a Chartered Construction Manager and a Fellow of the Chartered Institute of Arbitrators with fourteen years of experience in the UK and EMEA in the management of prime contracts, subcontracts, and consultancy service agreements for the development of built assets. John holds a Master of Laws from Paris-Descartes and Sorbonne Abu Dhabi, a Master of Business Engineering from Stuttgart, and various professional memberships. The University of Stuttgart published John's research into the cross-border finance of infrastructure projects in 2019. John volunteers his spare time to mentor candidates seeking to achieve chartered status through the CIOB's 'Professional Review' process.
Jesús Sancho Carrascosa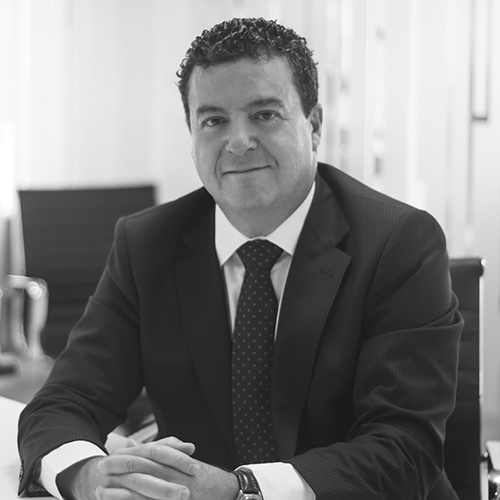 Jesús Sancho holds a Master Degree of Aeronautical Engineering from Universidad Politécnica de Madrid (Spain) and an Executive MBA Diploma from IESE Business School (Madrid).
He presently holds the position of Middle East Director General for Spain´s ACCIONA (www.acciona-me.com). He has been based in Dubai (UAE) since 2008.
Mr. Sancho started his career in the Aerospace field (The Boeing Co., Seattle, US and Daimler-Benz Aerospace, Germany) and in the Airport Infrastructure sector (Ferrovial, Spain). 11 years ago, he shifted to the General Infrastructure sector and focused in the Middle East.  He has developed largescale water & wastewater treatment and seawater desalination projects in the Middle East, Africa and Australia. In 2014, he was appointed to take over the global business of the ACCIONA Group in the Middle East. This encompasses the different business units of Construcción (heavy civil works), Agua (water/wastewater treatment plants), Industrial (renewable power plants and WTE facilities), Ingeniería (engineering consultant), Concessions (equity investor), Service (Facility Management, Aircraft Ground Handling) and Cultural Engineering (events & museums) among other businesses.
He has contributed to ACCIONA´s growth in the Middle East and actively participated in the tendering and execution of several infrastructure projects in the GCC. Some of the most complex tenders Mr. Sancho has succeeded include PPP, IWPP, IWP, ISTP, EPC, O&M and DBOM+F for Public and Private Customers including Alliances in Australia.
Mr. Sancho has recently been included in the Forbes List ''Global Meets Local: Top 50 executives in the Middle East 2020'' after being included for first time in 2018. He is also part of the Construction Week's '2021 ME Power 100 List'' https://www.constructionweekonline.com/business/272961-2021-cw-power-100-accionas-jesus-sancho-rises-to-65
Kaarin Kalavus-Collins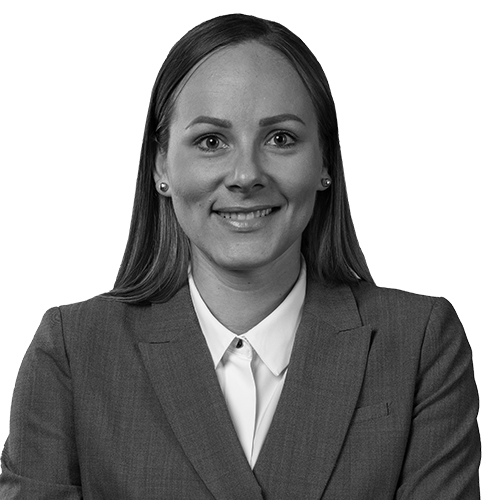 Kaarin is a specialist in digital construction and asset data with diverse experience in design, construction and consultancy in the UK and Middle East. Kaarin has a degree in Architectural Technology, is Chartered Construction Manager (MCIOB) and holds IFMA's Facilities Management Professional (FMP) certification. 
Kaarin is currently an Associate Director at Turner & Townsend, leading its BIM delivery service in the region and heads up Turner & Townsend's cost management services digital transformation programme in the Middle East to enhance the overall offering. She is also a member of Chartered Institute of Building Dubai Hub committee.   
Kaarin began her career through research in Northumbria University's BIM Academy. She pioneered standardised BIM object library development for Laing O'Rourke's Explore Manufacturing pre-cast concrete products. Using the standardised BIM object library, she played a key role in process improvement for engineering, estimating, and pricing. In the Middle East, Kaarin has contributed to the realisation of the 2022 FIFA World Cup Qatar™ programme, Abu Dhabi Midfield Terminal programme and number of other projects and programmes in varying capacity.
Omar Barakat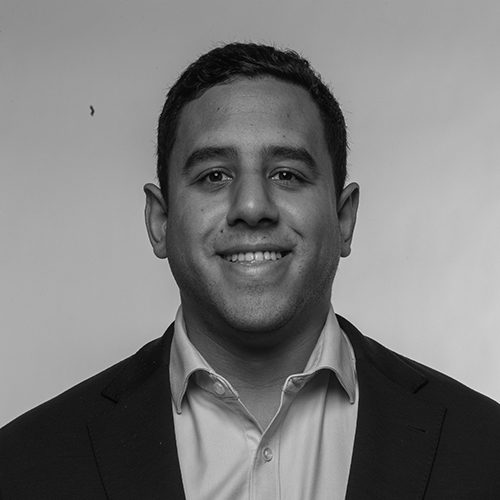 Omar Barakat is an Associate Project Delivery Director at The Red Sea Development Company (TRSDC). After completing 4 years at TRSDC on several roles, ranging between PMO, Project and Construction Management, he is currently heading the Operational Readiness function within the Project Delivery Department. His main responsibility is leading his team to handover TRSDC assets and ensure a smooth transition to Operators.
Omar has extensive Project Management experience working mainly on hospitality projects in UAE, KSA and Omar with the best Project Management Consultancies in the world.
Omar graduated from Loughborough University (UK) with a degree in Architectural Engineering and Design Management, then obtained his MSc. In Construction Project Management from Heriot Watt University. Omar is also part of the CIOB Middle East Committee and KSA Chairman of Tomorrow's Leaders CIOB. 
Garald Todd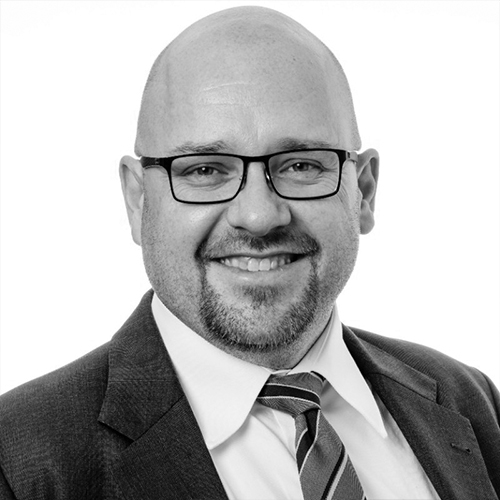 As a professional with over 20 years experience, Garald brings a breadth of industry nous and a visionary outlook towards advancing the evolution of future placemaking to his role as Director – Property & Buildings at WSP Middle East.
With a keen enthusiasm for imagining, inspiring, and implementing symbiosis between people and place, Garald's passion exists in strategically empowering WSP's people to unlock a 'think big' mindset with the ultimate goal of designing environments that evoke new paradigms for how people live, work and play.
This strategic focus has seen Garald enact meaningful change and outcomes for some of the Middle East's pinnacle clients and projects – many of which are transforming the economic landscape of the region through sectoral development in the hospitality and tourism industries.  
Garald's focus on cultivating a culture of high performance, where accountability and ownership result in a dynamic and rewarding workplace for WSP's people, has paved the way for ensuring the business attracts, retains, and delivers excellence by harnessing the industry's best people, best clients, and best projects.
Garald's specialty is in the management, design and consulting of high-rise, mixed-use buildings and large developments, with the challenges and logistics typical of large-scale projects.
Sophia Kee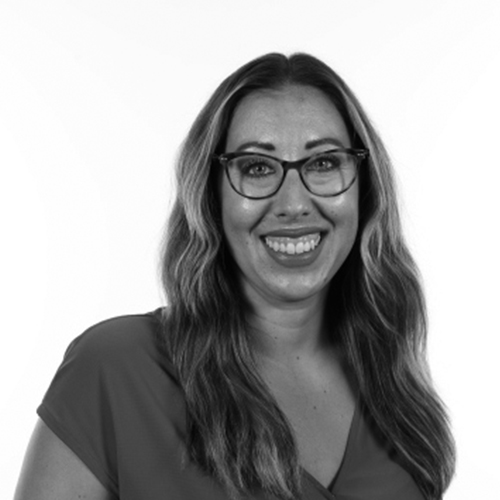 As an industry changemaker, Sophia Kee helps position WSP as a leading firm at the forefront of future trends within the natural and built environments.
With close to 14 years' experience championing new norms within the built environment, Sophia Kee brings a world of visionary nous and in-depth industry acumen to her new role as the Head of Future Ready for WSP Middle East's Property & Buildings business.
In her current role, Sophia spearheads WSP's Future Ready initiative with a clear focus on invigorating the Future Ready mindsets of WSP's experts and driving this future-focused agenda with key clients in order to challenge the status quo and envision how the industry mitigates and adapts to future scenarios and trends within the natural and built environments.
Prior to joining WSP Middle East, Sophia accrued extensive experience in global markets previously delivering projects in the UK, Hong Kong, Singapore, KSA and the UAE. Sophia has significantly contributed to integrating innovation and environmental efficiency within projects from technical design, simulation and delivery perspectives. Her most notable projects include Changi Terminal 4 in Singapore, the Masdar Headquarters in the UAE, and multiple Expo 2020 Pavilions. Sophia holds multiple certifications including BREEAM, LEED, Green Mark, and is a Chartered Architectural Technologist (MCIAT).
Nizar Jegham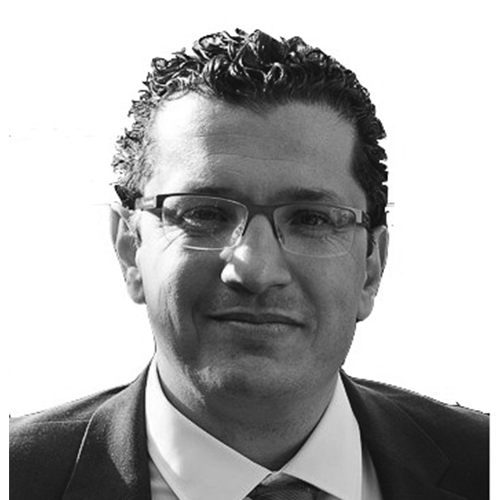 Nizar heads digital advisory services within WSP Middle East. He is a seasoned professional with more than 16 years of experience across Europe, Middle East and Africa spanning multiple industries defence, telecom, public sector, Real Estate and smart cities. He has advised public and private organizations, real estate developers and operators, energy services providers in the region on their digital transformation journeys starting from the strategy and business planning to the technology selection down to supporting them on the implementation.
Abhay Bhargava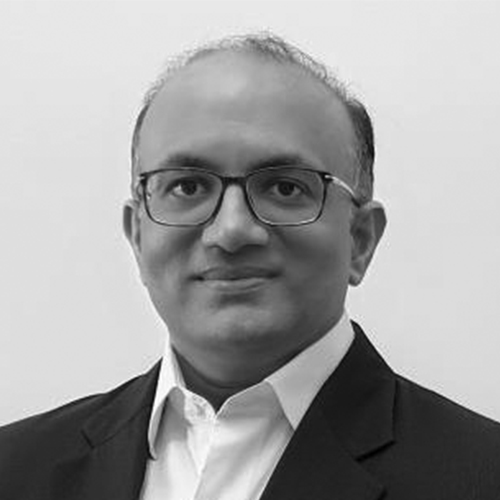 Abhay is a business expansion specialist with thought leadership across the Energy, Sustainability, and Buildings sectors – specializing in the core themes of digitalization, sustainability, geographic expansion, and localization. Holding 22 years of global experience across diversified industries, Abhay has extensive experience in the Middle East region, across Energy, Environment, Manufacturing, Managed Services & Industrial Automation.
He specializes in advisory and enablement, especially around strategy development, investment promotion, localization strategies, & mega trends, and has developed his experience by working across government organizations, multinationals, family groups & conglomerates, and specialized companies.
Abhay's knowledge leadership is reflected not just in his speaking engagements but also in how he has been invited to actively participate as a jury member for a number of prestigious awards in the Middle East region - ADIPEC (Oil and Gas) and MESIA (Solar) - and in how his opinions on the industry have been frequently quoted in leading media publications across the Middle East.
Vasushree Mohta De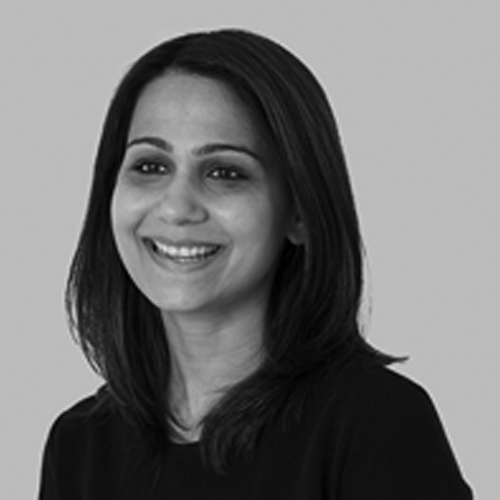 Vasushree Mohta is Regional Director, Urban Design and Landscape, Middle East at Atkins, a member of the SNC-Lavalin Group. She has been with Atkins for 12 years and has led the urban design team to deliver world-class projects across the GCC. As part of her role, she oversees the development of creative concept plans and master plans through to detail master planning for public and private sector clients across the region. She has extensive Middle East and European experience within both large and small mixed-use master planning schemes as well as strategic planning studies.
Prior to joining Atkins in 2008, Vasushree worked with Building Design Partnership, London and Halcrow International Partnership, Dubai.
She holds a Master of Science in Urban Design from University College London, and a Bachelor of Architecture from School of Planning and Architecture in New Delhi. She is also a member of the Council of Architecture in India.
Steven Yule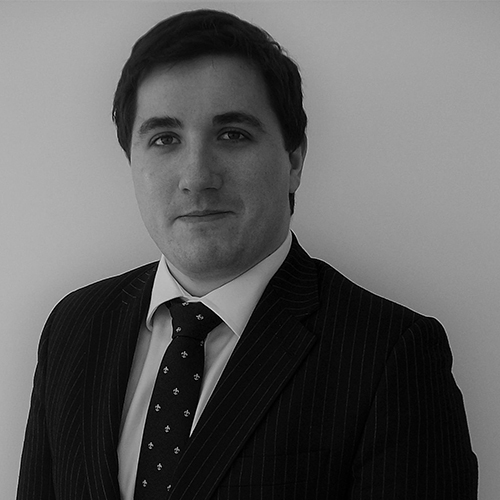 Steven is Director of Technology Enabled Solutions for Strategic Consulting at Jacobs in the Middle East. He leads technical input for international high-profile multibillion-pound infrastructure projects across the Highway, Rail, and Utilities sectors, focusing on Smart Cities, Intelligent Asset Management, Information Management, and Digital Transformation.
He has in-depth experience at working across all stages of the infrastructure lifecycle, giving him a clear perspective of the opportunities and challenges of ensuring alignment between each stage. Using this experience and his knowledge he has supported clients and developed solutions that effectively utilise data and information through the different lifecycle stages. Thereby offering enhanced decision support capabilities and the ability to balance cost, risk, and performance.
He is a Chartered Civil Engineer and Fellow of the Institution of Civil Engineers (CEng FICE), Fellow of the Chartered Institution of Highways and Transportation (FCIHT), and Member of the Institute of Asset Management (MIAM).
Kevin Harris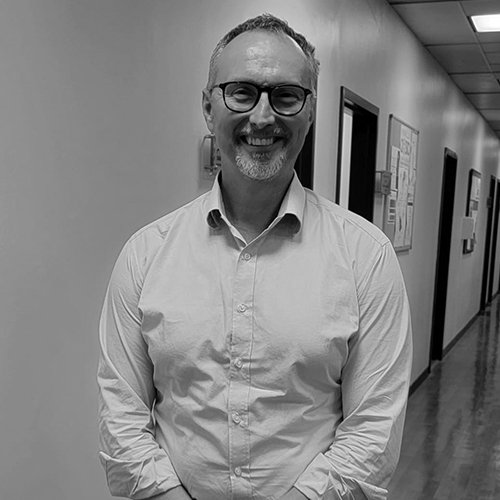 Philipp Heindl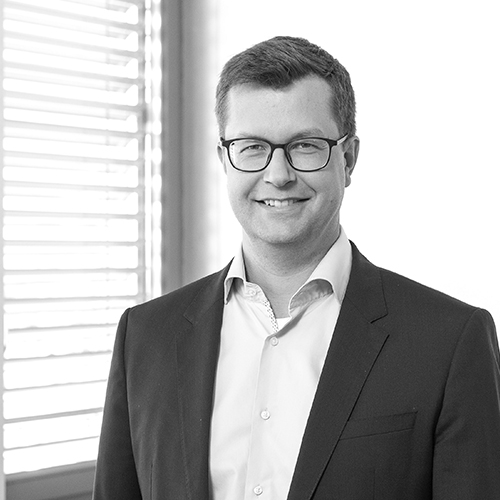 In his role as Vice President Business Development Tridonic, Philipp Heindl is identifying new business opportunities, building new business ideas, and entering new areas of business with the overall goal of making Tridonic fit for the future in a fast-changing environment. Philipp Heindl holds degrees in International Business and Political Science from the Wirtschaftsuniversität Wien (Vienna University of Economics and Business) and the University of Vienna. After his studies, his career took him to Moscow, Dubai, and New York where he demonstrated his profound know-how in establishing corporate subsidiaries and building up business. Once back in Austria, he guided a start-up to an international presence before joining Tridonic in May 2022. He is the main proponent of matter for Tridonic.
Melani Sabhaney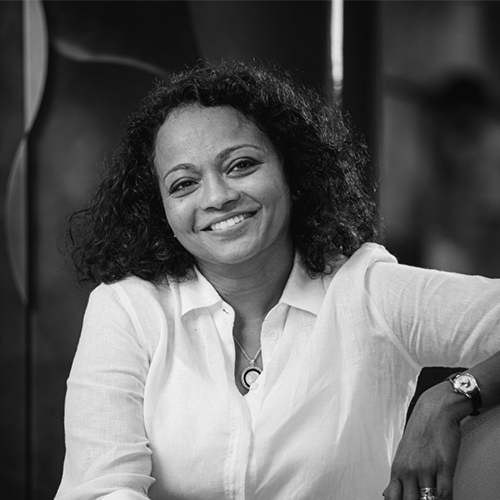 UAE-based design director and co-founder of Interspace, Melani Sabhaney is everything, but your typical interior designer. Growing up in Chennai, India, in a large and vibrant family with three brothers, Melani's no-frills and no-nonsense attitude define both her personality and design practice. 
Today, after working more than 25 years in the field of architecture, design, and build industry, Melani brings extensive hands-on experience in delivering complex, turn-key projects across residential, retail, and hospitality sectors in the GCC, India and the Far East.
As an excellent listener, Melani injects all of her projects with a proper balance between creativity and functionality, layering both contemporary and timeless designs with her client's inputs. Designing with and for the people, she prides herself on creating spaces that truly reflect the taste of her clients. 
Since establishing Interspace with her Partner Paul, Melani and her team have worked on numerous landmark projects in the UAE and India, including the Desert Conservation Reserve Visitors Center, part of Emirates Airline, Headquarters for Emirates Airlines (Dubai), First-class Emirates Lounge, multiple hospitality projects in Dubai and RAK for brands such as Hilton, IHG, Flora & Raviz. Office spaces for Dubai Properties, VFS and numerous luxury
Villas for prime clientele.
Praveen Thampi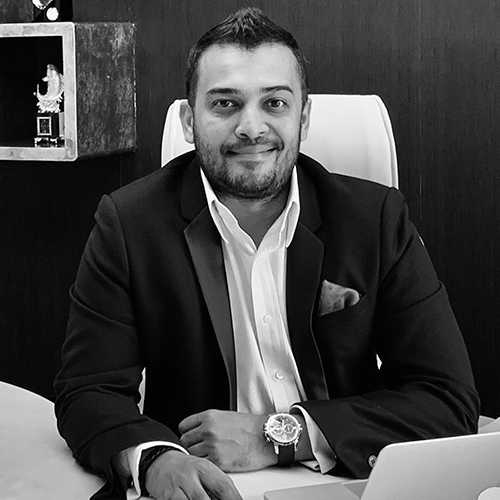 A Bachelor of Electronics & Communication Engineering, Praveen Thampi completed his Masters (M.Tech) in Illumination Technology from M.I.T, Manipal with flying colours & started his career as a Lighting Designer with Philips Lighting in the year 2000. He then went on to do his M.B.A in International Business from Apollo University, before the inception of his own Architectural Lighting Design & Consultancy firm called The Ministry Of Light, in 2004. With offices in Hong Kong, Mumbai & Dubai, The Ministry of Light is today one of the Largest Architectural Lighting Design firms in Asia-Pacific, with a Team of Architects & Interior Designers trained & specialized in Lighting Design. He is a born Artist & has a special talent in understanding & analyzing Building Architecture. Over the years he has "Conceptualised & Designed" the lighting for several world renowned Monuments & Heritage structures.
Dr. Bhakti More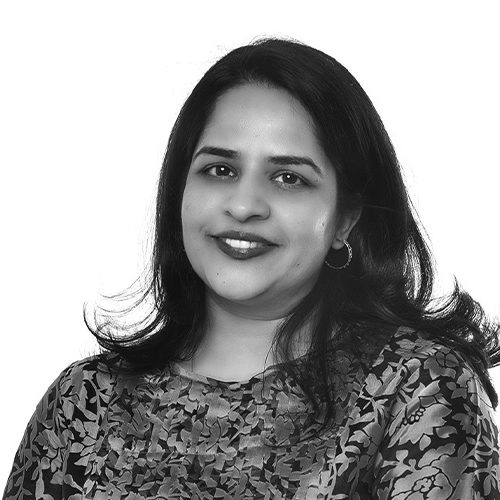 Dr Bhakti More is a Chairperson, at the School of Design & Architecture, Manipal Academy of Higher Education (MAHE) Dubai Campus. She has pursued her doctoral studies at the School of Built Environment, University of Salford, Manchester, UK, on 'Urban planning, neighbourhoods and social cohesiveness: A socio-cultural study of expatriate residents in Dubai. She received CIOB Best Research Paper Award for most innovative research during the 12th International Post Graduate Research Conference, University of Salford Manchester UK in 2015. She is a coordinator for Manipal Environment and Conservation Students Club that has received consecutive awards for Best Sustainable Green Campus Audit and Best Sustainability Action Project from Environment Agency Abu Dhabi, and is part of the core team for preparing the Climate Action Plan for MAHE Dubai for UNFCC, Race to Zero.  She was awarded 'Best Coordinator' by Environment Agency Abu Dhabi in 2022. She has led the student team for Solar Decathlon ME 2021 to build a smart and sustainable home. Dr Bhakti is an ambassador for 'Woman in Construction' for the Big 5, Dubai.
Karim Daoudi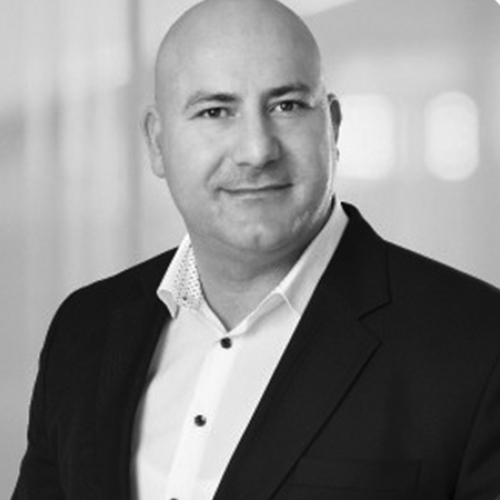 Karim Daoudi is considered as one of the leading experts in Lighting Design in Germany, especially from an advanced savvy point. He began his career with a university degree in Electrical Engineering & Business Administration from the HTWK-University Leipzig,Germany.
He then went on to start as lighting designer at TRILUX and worked in different divisions and countries to gain the relevant expertise and knowledge to position himself as an ambassador and referent in diverse topics of light and lighting.
Later, Karim Daoudi did his master's degree in Architectural Lighting Design from Hochschule Wismar, University of Applied Sciences Technology and Business & Design to accomplish apart from the technical also his architectural design thinking.
At MICROSENS Karim Daoudi is responsible as a Business Development Manager to implement strategies and technologies in the field of IOT building automation & smart lighting to provide a customer-centric solution approach.
Paul Drosihn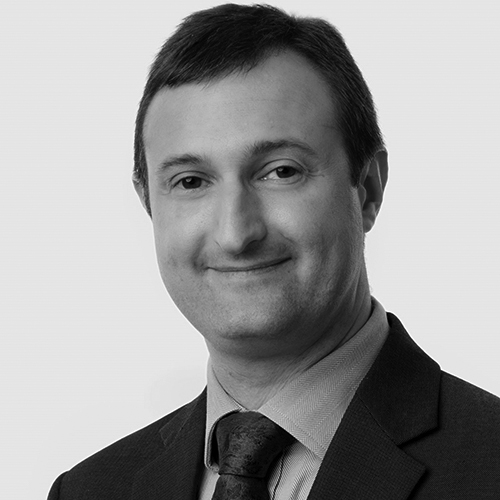 Paul is a highly qualified and experienced management professional with more than 30 years' experience in the electronics and LED lighting industries. He has held a number of senior roles at companies involved in high-tech electronics and Lighting. He is a Member of IEEE and AMBA, and a Fellow of the Institute of Leadership and Management. As DALI Alliance General Manager, Paul is responsible for the strategic and day-to-day running of the organization.
Arsen Safaryan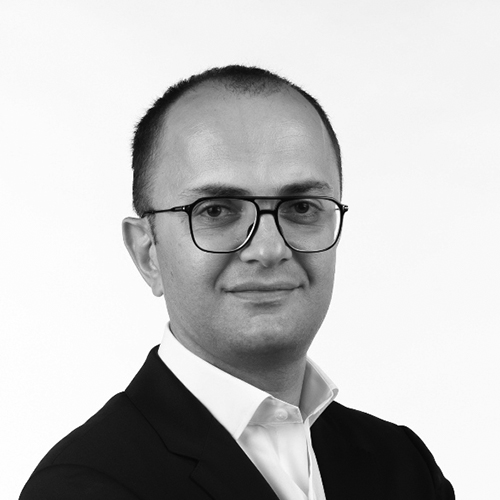 Arsen is the Director of Data and Information Management at SEVEN, responsible for the strategy and execution of digital delivery processes of over 22 themed entertainment destinations, 50 cinemas and other retail projects.

He has over 18 years of experience in BIM, digital delivery and associated processes for built assets, with a mix of backgrounds ranging from engineering, consulting and general contracting to owner-operator organisations.