Charles Stone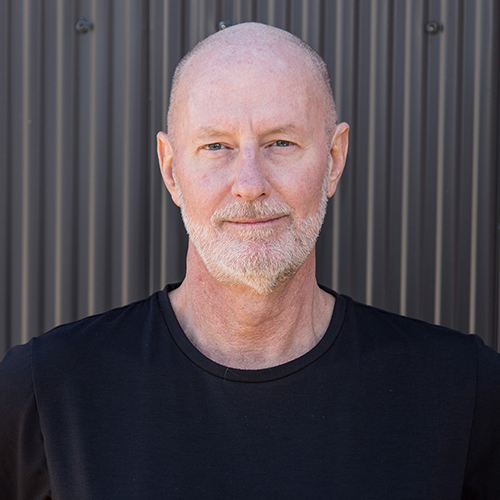 Charles joined Fisher Marantz Stone in 1983 and became President in 2003. FMS's New York and Seattle studios have received over 200 awards and completed over 5000 projects on six continents, including Carnegie Hall, the Washington Monument, the Tribute in Light, the Hong Kong International Airport, the Academy Museum of Motion Pictures in Los Angeles, the US Embassy in London, and the reimagining of 41 buildings on the Shanghai Bund. 
Middle East projects include the Burj Kalifa, the Museum of Islamic Art in Doha, and, coming in 2023, SeaWorld Abu Dhabi.  Charles's Traveling Light lecture tour features ten explorations of light and culture and has visited universities and conferences in 22 nations. 
In addition to teaching visits to universities worldwide, Charles is active in education as a member of Project Candle at Penn State University and on the Advisory Board for the Architectural Lighting program at Oregon State University. Mr. Stone is a graduate of Princeton University, a Fellow and Past President of the International Association of Lighting Designers, and a 2022 recipient of the Edison Report's Lifetime Achievement Award.
Mark Lien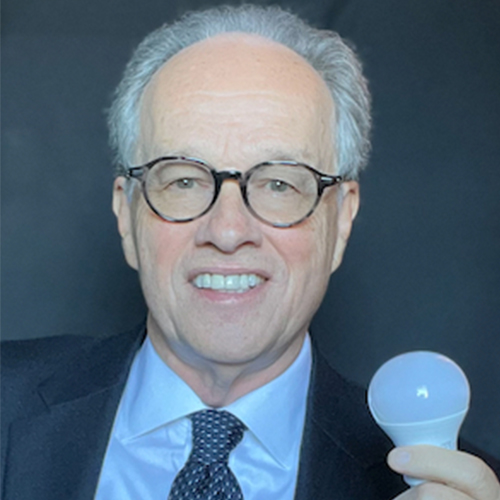 Mark has designed interior and exterior lighting systems for a wide range of applications including residential, municipal, retail, healthcare and both conventional and nuclear power plants. Mark has provided lighting education while working, presenting and teaching across four continents.  He serves on over twenty lighting related committees including ASHRAE, ANSI, IEEE, ISO and the IES.  As a part of his work, he monitors over 100 lighting related organizations.
Mark is a columnist for Lighting Design and Application Magazine writing on the changes in our industry and he hosts a podcast on lighting trends and technologies.  Mark has served on multiple boards and is currently on several executive committees advising various organizations.  Mark ran the educational centers for both Cooper and Hubbell Lighting and was the Director of Government & Industry Relations for OSRAM SYLVANIA before joining the Illuminating Engineering Society and he serves as lighting consultant to the IES today through his company, Augmented Illumination.
Claudia Paz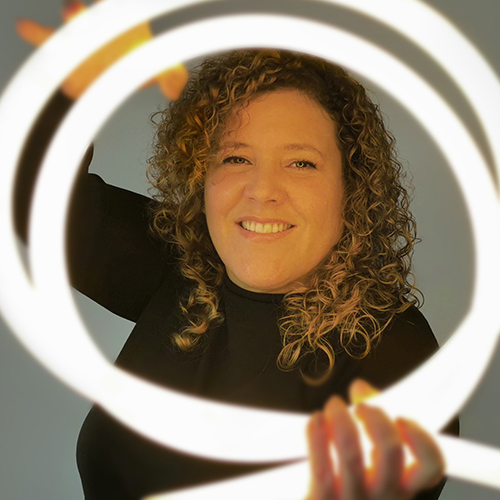 Ruth Kelly Waskett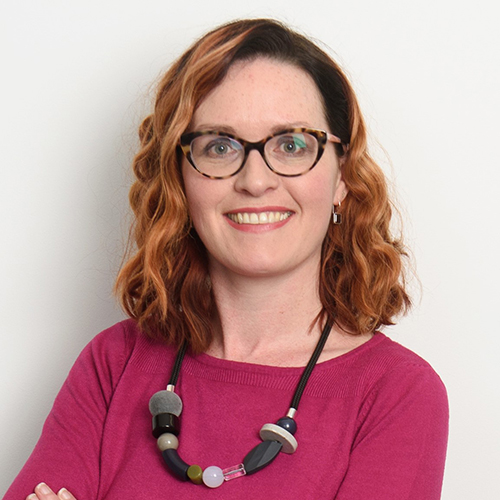 Ruth is a lighting consultant with a background in lighting design, engineering, and academia. She's driven by the need to champion great lighting in buildings, with a focus on integrating natural and artificial light. Ruth started out as a building services engineer before specialising in lighting, giving her an appreciation of the key part played by lighting and daylighting in the wider context of sustainable building design. Ruth's PhD research looked at the user experience of smart tint-able glazing in a UK office, and she has a particular interest in the real-life issues associated with automated building technology, particularly those that offer daylight and lighting control.
Ruth was President of the Society of Light & Lighting (SLL) in 2021-22, a part of the Chartered Institution of Building Services Engineers (CIBSE). She led the revision of the SLL Daylighting guide in 2014 and is a regular contributor to guidance documents. She is a Board member and trustee of CIBSE and a visiting lecturer at the Bartlett School, UCL, with involvement in the MSc in Light & Lighting and MEng in Engineering & Architectural Design.
Dr. Amardeep M. Dugar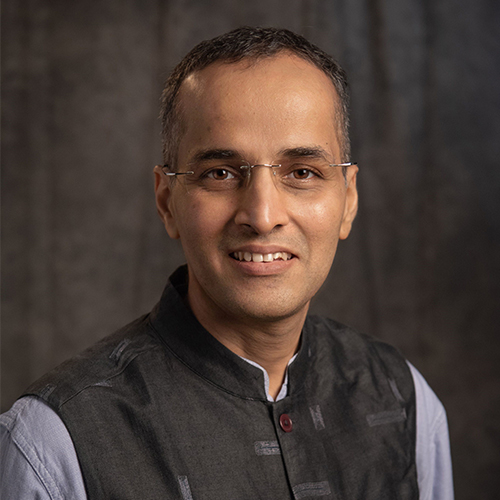 A trained architect and an advocate for all the elements of lighting – design, education and research – Dr. Amardeep M. Dugar is the founding principal of Lighting Research & Design. After completing a Masters degree in Architectural Lighting from University of Wismar/Germany, he pursued a Ph.D. from Victoria University of Wellington/New Zealand to solidify his academic and professional leadership role into a career at a higher level. His notable achievements include being named the Outstanding Young Scientist at the India International Science Fest 2016 and 40-Under-40 Hottest Lighting Designers in the World 2017 by Lighting Magazine UK amongst others. Aside from working on high profile projects and teaching at several architecture schools, he has been instrumental in conducting lighting workshops educating students and professionals about the importance of lighting. He is currently serving on the Board of Directors for the Illuminating Engineering Society, and is also the co-founder of an online platform for lighting called the Virtual Lighting Design Community.
Courtney Mark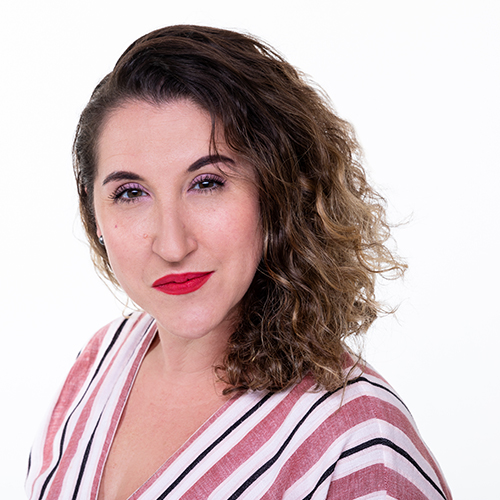 Courtney Mark, founder and Creative Director of STUDIO MARK, is an American designer creating multi-faceted, experiential, socially conscious spaces in the hotel and hospitality scene for the last 20+ years. Mark is a trained lighting architect and refurbishment specialist. She has spear headed the design management and construction of multiple award-winning projects in the United States, India, Hong Kong, Central America, and the Middle East region.
Mark's reputation in the lighting design industry is built on performance, trust, and, most importantly, creativity. The daughter of an architect, Mark loves the world of lighting and design. She is an active member of the UAE lighting industry, a mentor with the Women In Lighting (WIL) organization, member of the IES, and an advocate for the International Dark-Sky Association (IDA) for the Middle East. She recently has become both a UAE corporate sponsor and local advocate for Lights for Lebanon, a solar lighting initiative designed to bring solar-powered lighting to Beirut's streets and back into people's homes following the devastating explosion in August 2020. 
Giovanni Zambri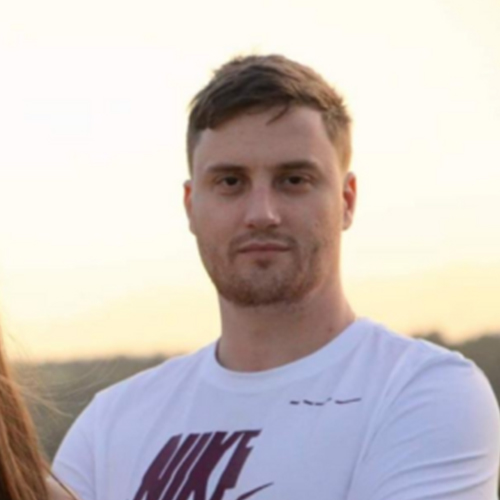 Giovanni Zambri, Project Design Director of SMITH TAIT,  has expertise and knowledge in the Lighting design field from Giga Projects in Saudi to the signature projects in the hospitality industry. The way he handles clients is genuinely remarkable. He has earned respect through the skills and value he adds to the clients projects he works with in the Middle East & Africa regions, His approach is to enhance designs using clever lighting techniques with the intention giving the client and project the optimal outcome. He is an award winning designer. 
Faraz Izhar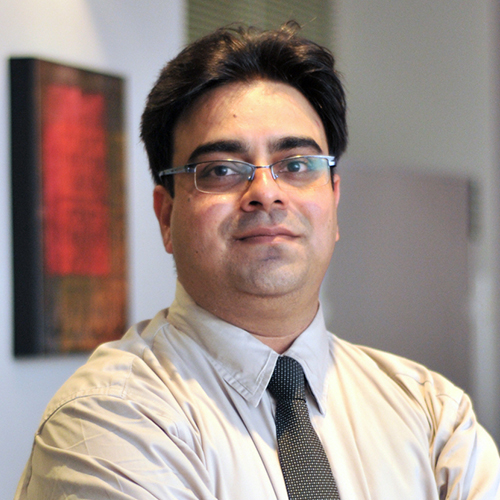 Faraz is an Architectural Lighting Designer working for KEO International Consultants, one of the top multi-disciplinary consultancies in the region. He has delivered diverse and innovative lighting projects, some of which have won prestigious lighting awards regionally/internationally. His professional experience of more than 15 years covers lighting for residences, offices, hospitality, mixed-use, facades, education, automotive showrooms, museums, religious/community buildings, exhibitions, landscapes, water features, public realm, sports, transport terminals and lighting master planning. Faraz's designs are innovative, sustainable, smart, and future-ready; designs which focus on lighting quality rather than quantity; and designs which effortlessly communicate synergy between all the components of a project. Faraz stays up to date on the fast changing trends/developments in the Lighting Industry, with a keen interest on the impact of emerging Smart Technologies, the Internet of Things, and integration of AI based systems in the world of lighting.
Magali Mendez
Architect in love with light, who found her passion almost 15 years ago. She has been traveling around the world trying to pursue her dreams an studied a Master in Lighting Design at the Royal Institute of Technology in Stockholm, Sweden and did practices at Wonderfulight in Bordeaux, France. In 2009, she founded SáaS Lighting Conception and in 2017 they won the Construlita Lighting Awards for the best commercial Building. Magali´s commitment with the profession has lead her to be active promoter of Light and be involved in edutation an events, she has organized events together with Light Collective and Anne Bureau, and she is part of the EILD Comitee wich organizes an event related with Lighting al over Latinamerica. Nowadays she is the Ambassador of Women in Lighting Mexico and has won to be one of the 40under40 Lighting Designers 2020. In October this year, she co-founded Light In Me, a studio dedicated to promote well being and balance where she is in charge of the Light + Health department. She runs it parallel to Sáas Lighting where they are specialized in Indoor Lighting Design.
Cherine Saroufim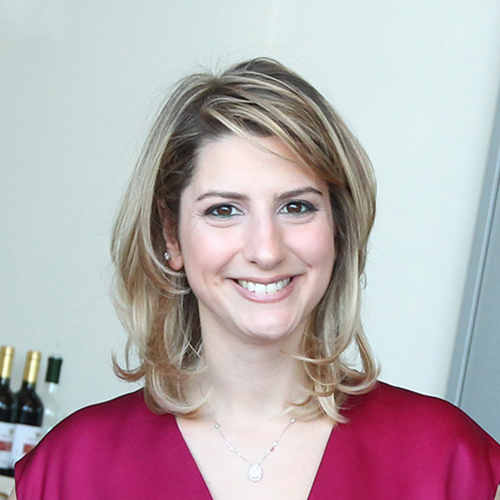 Mrs. Saroufim holds a Master in Interior Architecture from the Académie Libanaise des Beaux Arts in Beirut, and a MFA in Lighting Design from Parsons The New School of Design, New York. Her Thesis: Moucharabieh(2); a product derived from the reinterpretation of the Moucharabieh as a technique rather than an esthetic received the Illuminating Engineering Society of North America (IESNA) Thesis Price. This project was also presented during the first PLDA (Professional Lighting Design Association) Conference in London in 2008. 
Paula Cortes Castellanos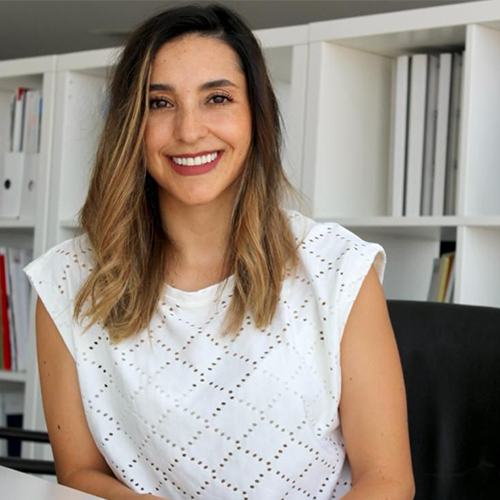 Paula is the Head of WSP's Lighting Design practice in Dubai. Working since more than 10 years on lighting design projects across the world, Paula has centered her focus on large scale projects in the Middle East, including Masterplans, hospitality, cultural and residential with leading architects.
Paul Nulty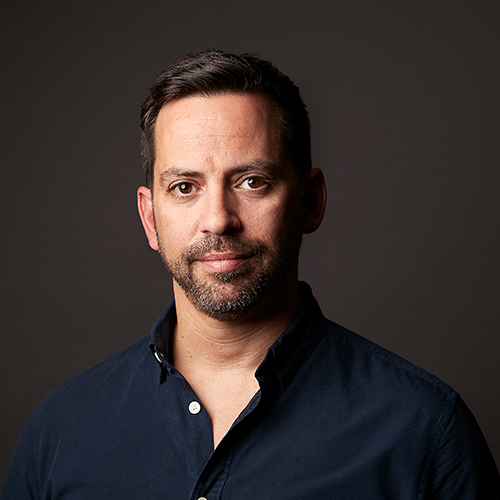 Paul Nulty founded Nulty in 2011. He is an award-winning architectural lighting designer and has been involved with a wide variety of prestigious projects in a career spanning over 20 years. Combining creativity with an eye for detail, his theatrical lighting background provides him with a unique understanding of the relationship between space and light.
Paul leads the practice in a collaborative way to ensure it continually evolves and refines its service, knowledge and innovation. He is a professional member of the International Association of Lighting Designers (IALD), a professional member of the Society of Light and Lighting (MSLL) and a Professional member of the Institute of Lighting Professionals (ILP).
Nulty has studios in London, Dubai, Bangkok, Pune and Miami, and works with some of the world's foremost architects and interior designers. Collaboration is at the heart of the practice; improving life through light, no matter what the scale, is its goal. A Nulty project is defined by its originality and attention to detail. 
Momena Saleem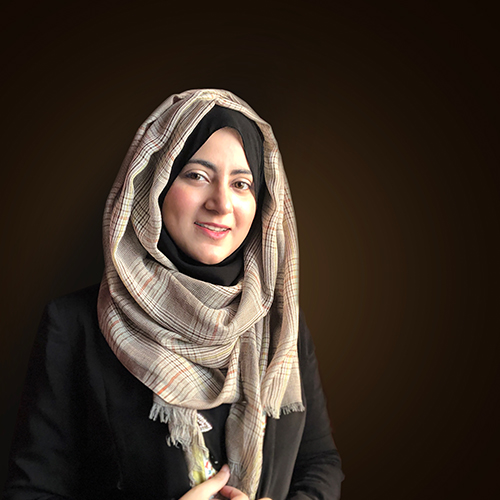 Momena Saleem is a public speaker, educator and an award-winning lighting designer at Worktecht and Co. based in Tokyo, Japan. She holds a Master's degree specializingin lighting design and LED Technology, from Politecnico Di Milano, Italy and completed a certified course in architecture from Harvard Graduate School of Design, USA.
She spent years working on wide range of projects in Europe, Middle East and Asia Pacific. Her projects and contributions for the lighting design profession has been recognized with several awards. Her articles have been published in multiple lighting magazine in Europe and international press.
Momena is highly regarded in the lighting industry globally. Since 2019, she is the Women in Lighting ambassador of Pakistan.In 2020, she was named one of the 40under40 award winners by the Lighting Design Awards, London, UK.
Stephanie Hreiki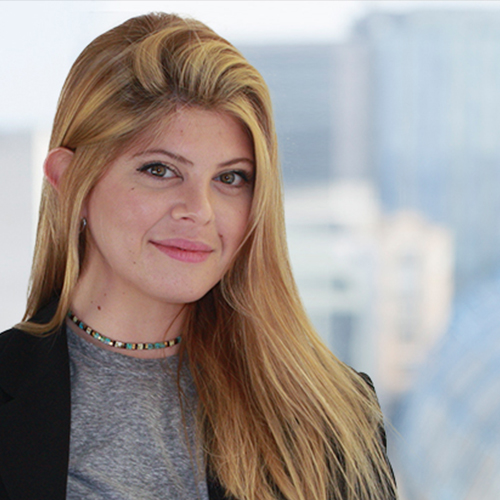 Stephanie's experience spans landscape, façade and luxury interior lighting design. She is currently working on a diverse range of schemes, including the luxury waterside resort Tilal Al Ghaf in Dubai, the Royal Stables in Abu Dhabi and a host of prominent and historic projects in Riyadh and Jeddah.
Her role as a Senior Lighting Designer in Nulty's Dubai studio sees her take projects from inception through to site commissioning, working in close partnership with clients, contractors and manufacturers to deliver each project.
Stephanie gained a Bachelor of Arts in Interior Architecture & Design at ALBA (Academie Libanaise des Beaux-Arts) and a Master of Arts in Space Design at IED (Instituto Europeo de Diseño), Spain. She developed her passion for light and architecture working as lighting designer in Beirut for five years, before she joined the Nulty Dubai team in 2020. 
Praveen Thampi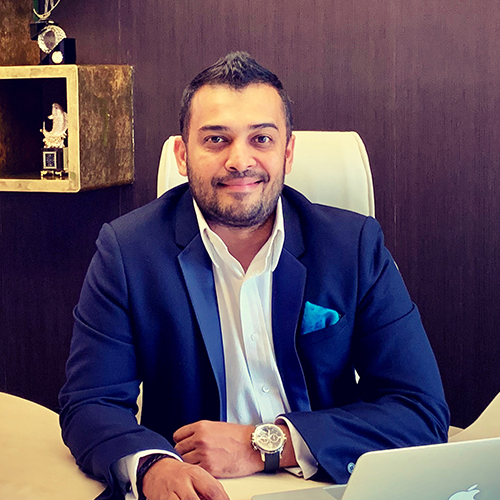 A Bachelor of Electronics & Communication Engineering, Praveen Thampi completed his Masters (M.Tech) in Illumination Technology from M.I.T, Manipal with flying colours & started his career as a Lighting Designer with Philips Lighting in the year 2000. He then went on to do his M.B.A in International Business from Apollo University, before the inception of his own Architectural Lighting Design & Consultancy firm called The Ministry Of Light, in 2004. With offices in Hong Kong, Mumbai & Dubai, The Ministry of Light is today one of the Largest Architectural Lighting Design firms in Asia-Pacific, with a Team of Architects & Interior Designers trained & specialized in Lighting Design. He is a born Artist & has a special talent in understanding & analyzing Building Architecture. Over the years he has "Conceptualised & Designed" the lighting for several world renowned Monuments & Heritage structures.
Regina Santos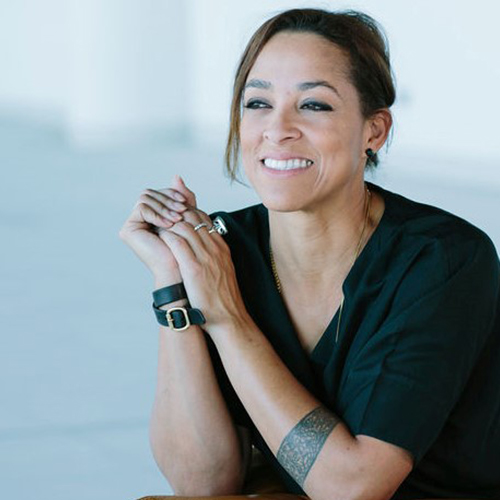 Regina Santos is the Founder & Design Director of Light Fusion, a Member of the Society of Light and Lighting (MSLL), Member of the Illuminating Engineering Society (MIES), having worked for over 12 years in Dubai, with several distinguished lighting design projects developed in the Middle East region along the years, speaker at multiple conferences and panel discussions, and author of lighting articles.
Myriam Alqassab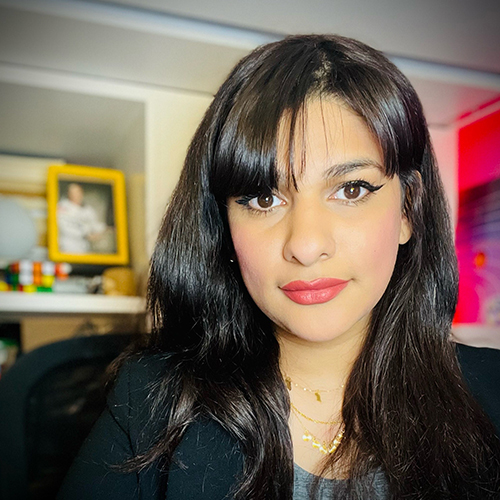 Founder and president of Bahrain Stargazers Astronomy Club, IAU National outreach coordinator for Bahrain, and active associate of commission c2 Communicating Astronomy with the public. Delegate and dark sky advocate at the International Dark-Sky Association. 
Abdulaziz Al Azem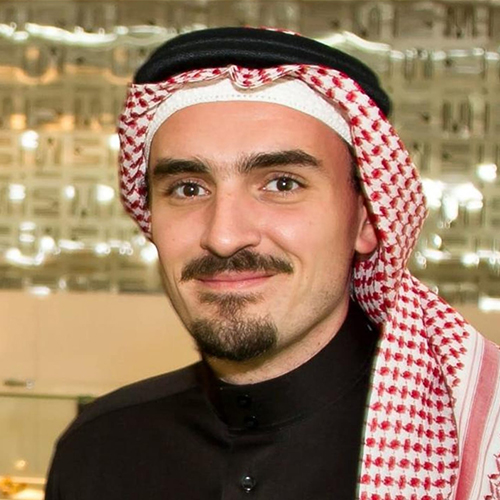 Abdulaziz Al Azem spent his early years at Technolight, the family's lighting retail business in Jeddah, where his fascination with developing and designing lighting systems was born. He studied interior architecture at the Lebanese American University, and has completed his masters in Architectural Lighting Design, with an emphasis on Islamic Architecture at the Hochschule Wismar University in Germany, as part of his research, Al Azem travelled widely in the region, focusing on the ascetic style of mosques in Cairo and Istanbul. In 2010, he launched a Riyadh-based lighting design business, Design Tech Services, and has been creating innovative Architectural lighting Design projects for clients across the region .
Dipali Shirsat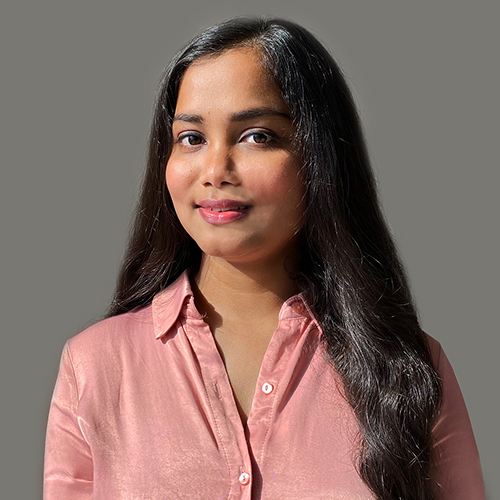 An artist by nature with a background in Architecture & specialization in Lighting Design from KTH Royal Institute of Technology, Sweden. Dipali is currently working as a lighting designer at Delta Lighting Design in Dubai.
Passionate about light & lighting design, her ongoing research on the non-visual sense focuses on developing lighting practices with an inclusive design approach. The research was presented at the Digital Led Professional Symposium 2020 and shortlisted for the S.L.L Young Lighter 2020 award. The research article was featured in ILP Journal where she co-authored the article with David Gilbey.
Dipali was featured recently in ARC magazine for her research on Multisensory Design. She recently won the Silhouette Awards in 2022 which recognizes top young lighting designers among the industry.
Dipali is an affiliate member of the CIBSE, UK and licensed Architect at C.O.A, India.
Katia Kolovea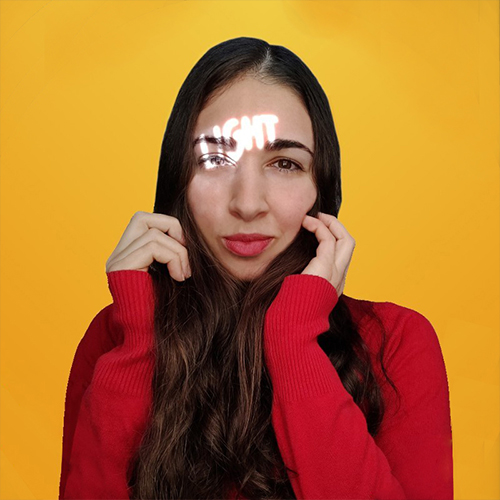 Katia is an award-winning lighting designer, communication strategist, and advocate of the Lighting Design Profession. She is based in London and is the founder of Archifos, a boutique agency that specializes in Lighting and Communication.
Her international work combines architectural lighting with Immersive lighting experiences, light art, event lighting, and engaging marketing communications, collaborating with the best designers and brands in the industry to share their stories in an innovative and impactful way.
Katia is involved in various community-based and educational projects in the lighting industry like the Women in Lighting, the Silhouette Awards, the VLD.Community and the Lighting Police Project. She is currently a judge for the LIT design awards and an elected council member of the Society of Light and Lighting.
Dr. Dalal AlSharhan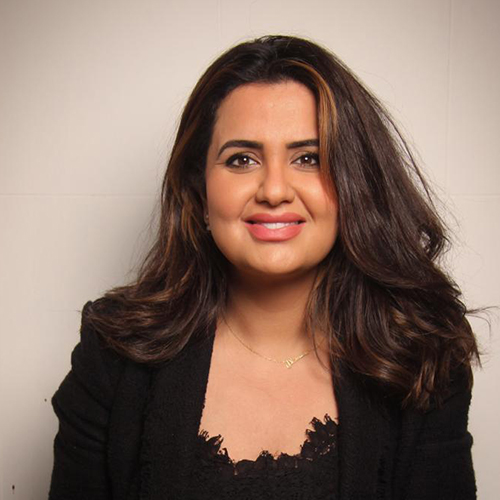 Dr. Dalal Alsharhan is a pioneer in Architectural Lighting in the Middle East & Social Media influencer. She is the Founder and CEO for DAL Studio, the first lighting design firm in Kuwait. She received her doctorate in 2017 from Arizona State University, focused on Architectural Lighting Design and supported it with Theatre Lighting studies. Her comprehensive academic background combined with a unique creative vision, puts her at the forefront of the lighting design field. Dr. Alsharhan is also a faculty member in the department of Interior Design at the College Of Basic Education at PAAET,Kuwait.
Mohamed Siraj Medani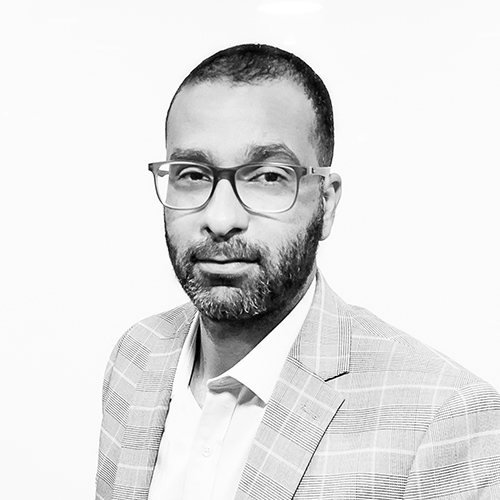 "Associate lighting designer at Delta Lighting Design, London, UK
Graduating with a Bachelor's Degree in Architectural Science and a Master's Degree in Architectural Lighting Design, Mohamed joined Delta Lighting Design in Dubai in 2012, and is now leading  DLD's London studio since 2017.
Mohamed has led and participated in the design and implementation of various projects – including Dubai Parks and Resorts, the Dubai Design District, the EXPO 2020 Mobility Pavilion, and Lusail City's Commercial Boulevard and House of Wisdom.
He has also taught both architecture and design to architecture students. A keen advocate of his craft, Mohamed was invited to be a speaker at the Middle East Smart Lighting and Design Summit in Abu Dhabi"
Ar. Surbhi Jindal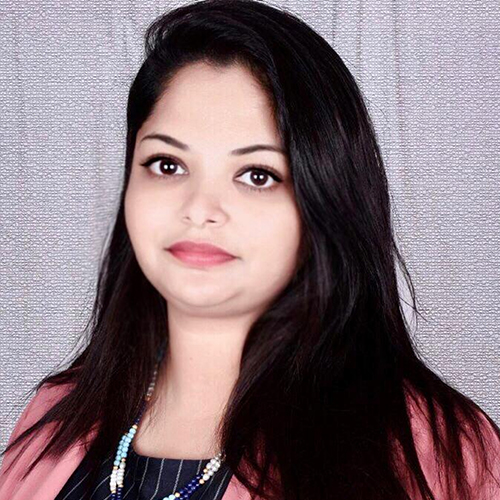 Surbhi Jindal is the Founder, CEO & Principal Lighting Designer of the multi-faceted lighting design practice "Da Light Hub", which is into lighting design and bespoke lighting, based out of Mumbai, India with presence in Europe and U.S.A. She is a trained Architect with qualitative experience in design application, project execution, environment sustainability, best design practices as well as training. Thought Leader for various hazards of Light pollution that are most overlooked and drastic form of climate change.
David Gilbey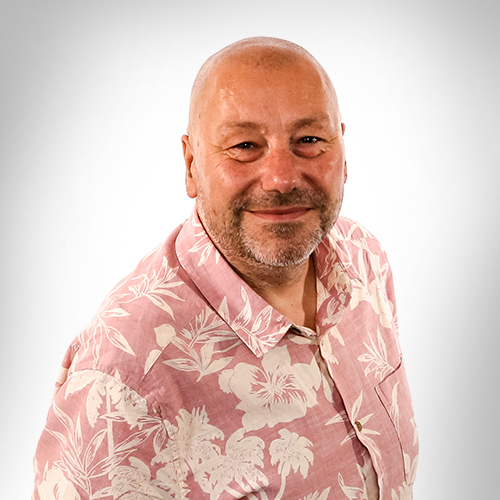 David Gilbey is the Founder of d-lighting, lighting and visual design. As the world has become more visual David's theatrical background puts him in a great position to master the artistic and technical aspects of a project. He has a holistic method of designing and his DNA is to take a story telling        approach to lighting design and to try to capture the soul of a project, he has worked on  prestigious developments globally.
David has designed many immersive experiences including the artworks and kinetic lighting effects at Mumbai International Airport T2 and Smaaash Virtual reality and Sports Centres across India, he regularly designs light art pieces within his projects. David is a renowned speaker on the international lighting circuit and firmly believes that established lighting designers have a responsibility to mentor and guide the next generation of young lighting designers. David also believes that it is important to enjoy your work and undertake it with passion and a smile on your face, this enjoyment is the likely hidden catalyst to where the magic happens, along with the power of great ideas.
Erin Denkovska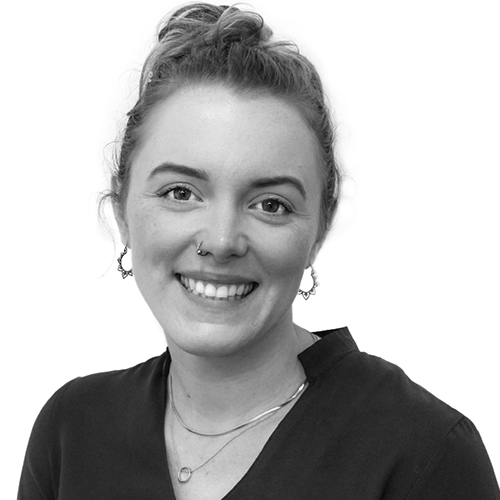 Erin Denkovska is an Associate Lighting Designer with Delta Lighting Design, with over 10 years of experience in lighting across Australia, Asia, Europe and the Middle East. She believes that light is a crucial link for creating a spatial interaction between people and their environment. To her, light is an experience that generates and controls the way we feel and interact with the world around us. Her experience on a wide scale of international projects include retail, public realm, facades, hospitality and masterplanning. The range of experience has given her insight into the dynamics of the interior and exterior user experience and the importance of seamless lighting, both aesthetically and environmentally. 
Maria Dautant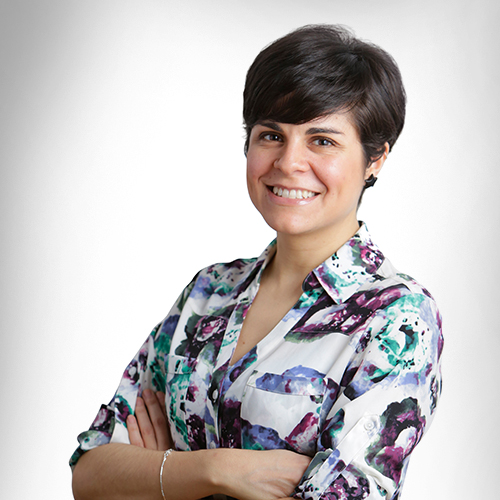 Maria Dautant is an architectural lighting designer with more than 13 years' experience in the field and a Master's Degree in Illumination Design from The University of Sydney.
As a Senior Associate, Maria has established a Middle East presence for HLB in Dubai. Her experience includes working for renowned lighting design firms in Sydney, New York, and Dubai, on a variety of project types, including higher education, K-12, retail, aviation, hospitality, healthcare, master planning, and various commercial projects. As a WELL AP certified designer, Maria has a strong understanding of sustainable design while integrating the aesthetics and needs of her clients.
Maria's passion for lighting is also reflected in her work as an artist. Her pieces have been featured in light art festivals in Sydney and New York.
Manas Bhatia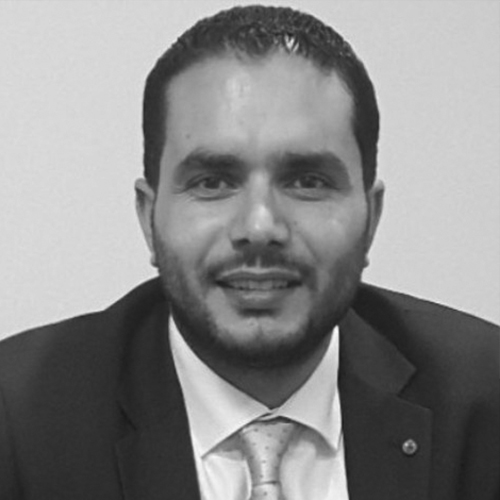 A visual artist at heart and an architect by trade,I believe in creating fluidic and organic spaces of potential that confirm the connection between human creation and nature through ancestral knowledge and technology. My philosophy as an architect is to create a sustainable world where architecture is a blend of what already exists in nature and emerging technologies.
As an architect and junior associate at Ant Studio, India, I have been involved in a wide array of design projects with varying scales in the field of architecture, art, and design. Working at the intersection of technology and design, I am currently exploring the use of Artificial Intelligence based tools like Midjourney and dalle, in architecture for which I have been recognized globally by platforms like CNN, designboom, dezeen, colossal, mymodernmet, parametric architecture and more.  Besides architecture, I have freelanced as a graphic designer on projects that include logo design for C-Mart (on the initiative of the government of Chhattisgarh), architectural illustrations, 3D modeling and rendering, content creation, commissioned artwork, album art design, and such. 
James Morris-Jones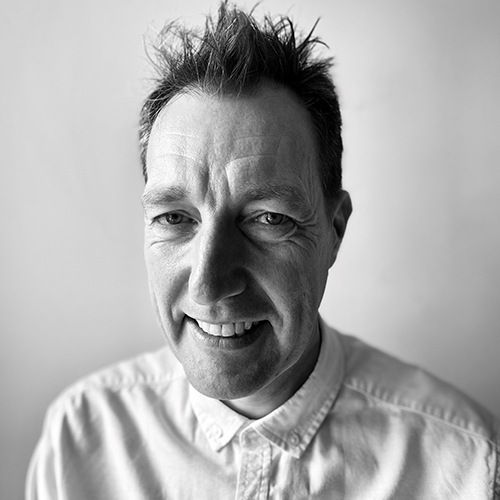 James Morris-Jones is International Sales Director for Lucent Lighting.
He specialises in supporting the brand's network of valued international distributors, with a focus on product demonstrations and regular updates on latest technologies and developments.
He has been an active contributor to the GreenLight Alliance community, with attention towards the circular economy and the role lighting manufacturers play in a net-zero future. He has co-written articles on the topic which have been published in industry publications.
Kevin J Grant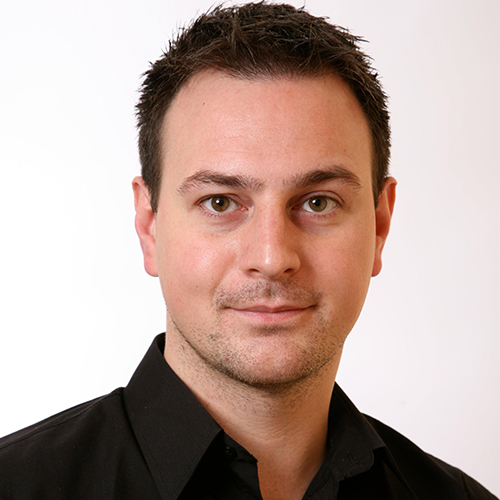 Kevin Grant is the Founder and Creative Director of the multi-award-winning lighting design practice LIGHTALLIANCE, who have studios within the UK and UAE.
He has over 30 years of professional lighting consultancy experience - working with electrical light, natural light, and with international design teams - and enjoys collaborating with many renowned Clients, Architects, and Creative spirits!
His recent project experience includes a new 5 floor Retail-led lifestyle district within a World Heritage site, Contemporary Palaces in Qatar, UAE, and Saudi Arabia, The Museum of the Future Arrival Experience, Olympic Stadium venues, World Cup Stadiums, Theme parks & Entertainment hubs, Hospitality resorts & Casinos, and most recently - the development of a masterplan and lighting strategy for a prominent Future City in the Kingdom of Saudi Arabia. 
Elena Belova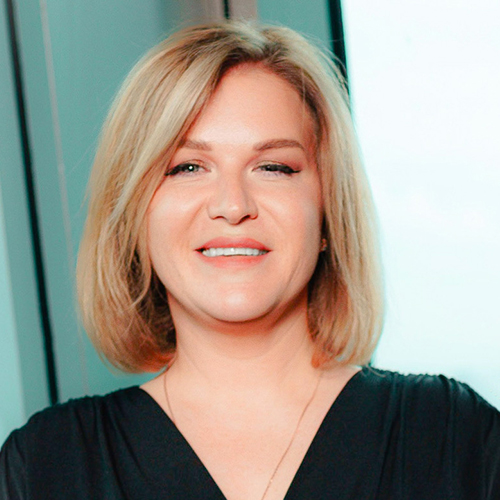 Elena is a business development director in INTILED, manufacturer of façade lighting systems, media façades and lighting controls. She's in charge of all marketing, branding and export activities of the company.  Elena's main purely professional goal is to make INTILED a trusted world expert in complex dynamic lighting solutions. And more personal goal – to help the lighting professionals from all over the world with implementing their ideas. Thanks to Elena involvement INTILED now is at the very advanced stage of understanding that lighting should be designed for people first.
Luca Valdrighi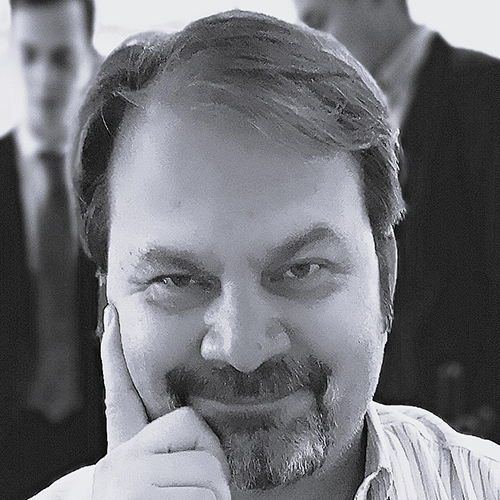 Italian, born in Milan, adopted by Florence. Lives in Colombia and travels the world.
Luca has always been fond of Art and Culture. After studying Graphic Arts in Milan and 20 years of international career in Corporate Communication Business in Europe, North + South America and Asia, Luca decided to return to Florence to start a new career in the "magic world of Lighting".
It was love at first sight with Targetti and its "Culture of Light": The Lighting Academy, The Light Art Collection and other brilliant initiatives of Paolo Targetti convinced Luca that Lighting is not just Technology, but a continuous contamination of Art and Science, Design and Fashion, Engineering and Research, Culture and Good Taste. This passion moves Luca to improve everyday his efforts to see more good lighting design around us.
During the last 20 years Luca has contributed to promote internationally Targetti's Culture of Light generating several initiatives such as workshops, events and seminars in partnership with associations, artists, universities, lighting designers, architects and engineers.
At present Luca's role is International Specifications Manager for the 3F Filippi | Targetti Group and Regional Manager for Latin America.