Where design meets technology.

The 15th edition of the Middle East's premier exhibition, conference & awards for lighting design, electrical engineering and building technology will take place from 24 - 26 January 2021 at the Dubai World Trade Centre. 
Dear exhibitors, visitors and partners,
We want you to know that the Light Middle East team is still here to support you.
We are currently using our digital platforms and connections to share interesting news and developments to the wider industry, so if you have any important, news, products, video to share with the wider community we would like to hear about it.
We are also working hard on Light Middle East | Intelligent Building Middle East 2021 in January, so that we can bring you essential tools, connections and leads.  We know that reconnecting with clients, partners and supply chains will be even more essential to you as will access to experts and latest information.
In summary, we are here and available if you would like to catch up with us – please use usual contact numbers. In the meantime, best regards and stay healthy!
The Light Middle East Team
Watch the show highlights
Who should visit?
Service providers such as Architects, Interior Designers, Lighting Designers, Consultants, Facilities Mangers & System Integrators
Project Owners such as Developers, Operators & Real Estate 
Contractors / MEP & Electrical Planners 
Distributors and Retailers of decorative lighting and accessories, electric lamps, electrical and electronic components, LED lighting, Technical lighting and house and building automation
Import/Export trade agents
Governments, Municipalities & Trade Associations
The quality of visitors were good and the amount of people isn't like Frankfurt, because it is a smaller city, but we were happy with the quality of people, we also got visitors from neighbouring countries like Kuwait Iraq and Saudi so for us it makes sense to come here.
The Middle East has always been a key market for KNX as smart homes and smart buildings shape the landscape of this whole region. In order to provide the best and most sustainable solutions for the market, KNX Association is happy to yet again present its dominance during Light Middle East, the leading fair for lighting and building automation.
Being at Light Middle East is very important because we get to see how the market is changing and how clients react to the new products we have.
Light Middle East is an excellent platform that allows us to showcase our latest technological innovations to the greatest regional audience.
Co-located with Intersec & Prolight + Sound Middle East 2021
Prolight + Sound Middle East is the region's dedicated exhibition for professional lighting, audio & AV technology for events, rental and integration.
Intersec is the world's leading trade fair for Security, Safety & Fire Protection. It is a platform for Commercial Security, Information Security, Smart Home, Fire & Rescue, Safety & Health, Homeland Security & Policing, Perimeter & Physical Security products and innovations.
Changing how we light the world
The challenges of the 21st century and a rapidly changing world are driving innovation in a way most of us could have never imaged. Lighting is no longer simply a requirement for a building, home or office, but rather an essential detail that encompasses feeling, efficiency, design and productive output. Discover some of the Projects, products & solutions redefining this transforming industry.
Exhibitor case studies and projects
6Wresearch Report - August 2019
The Middle East Smart Lighting market, which includes lighting controls, fixtures and smart bulbs, is likely to register considerable growth, of around 22%, during 2019E-2025F.
Conference, Events & Workshops
In addition to tremendous opportunities to trade and network, Light Middle East presented an engaging range of highlights, such as:
Workshops at Light Middle East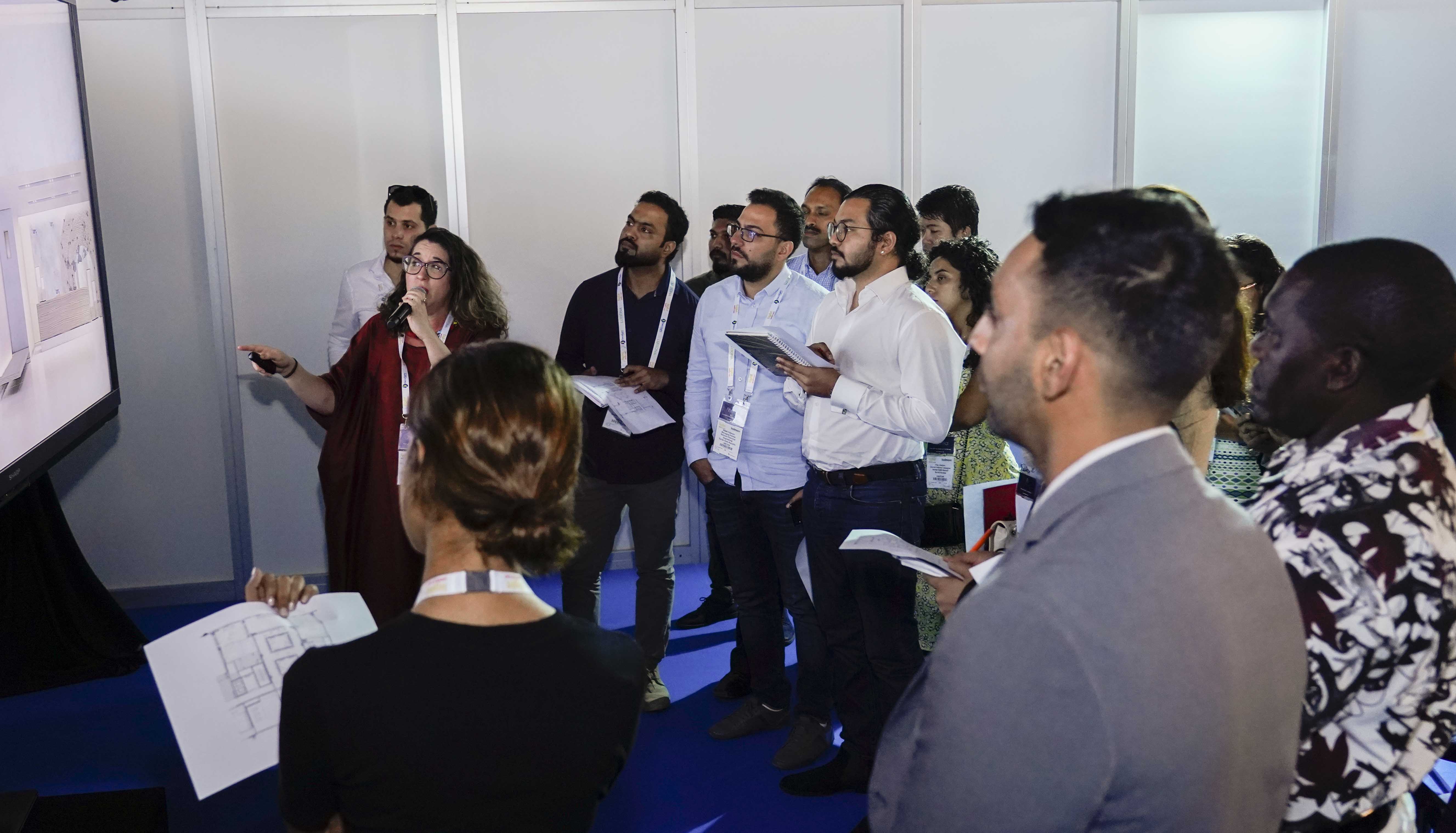 Light Middle East 2019 hosted a number of new workshops during the three day exhibition, on topics including:
Fundamentals of Architectural Lighting Design
Hospitality & High-End Residential Lighting Design