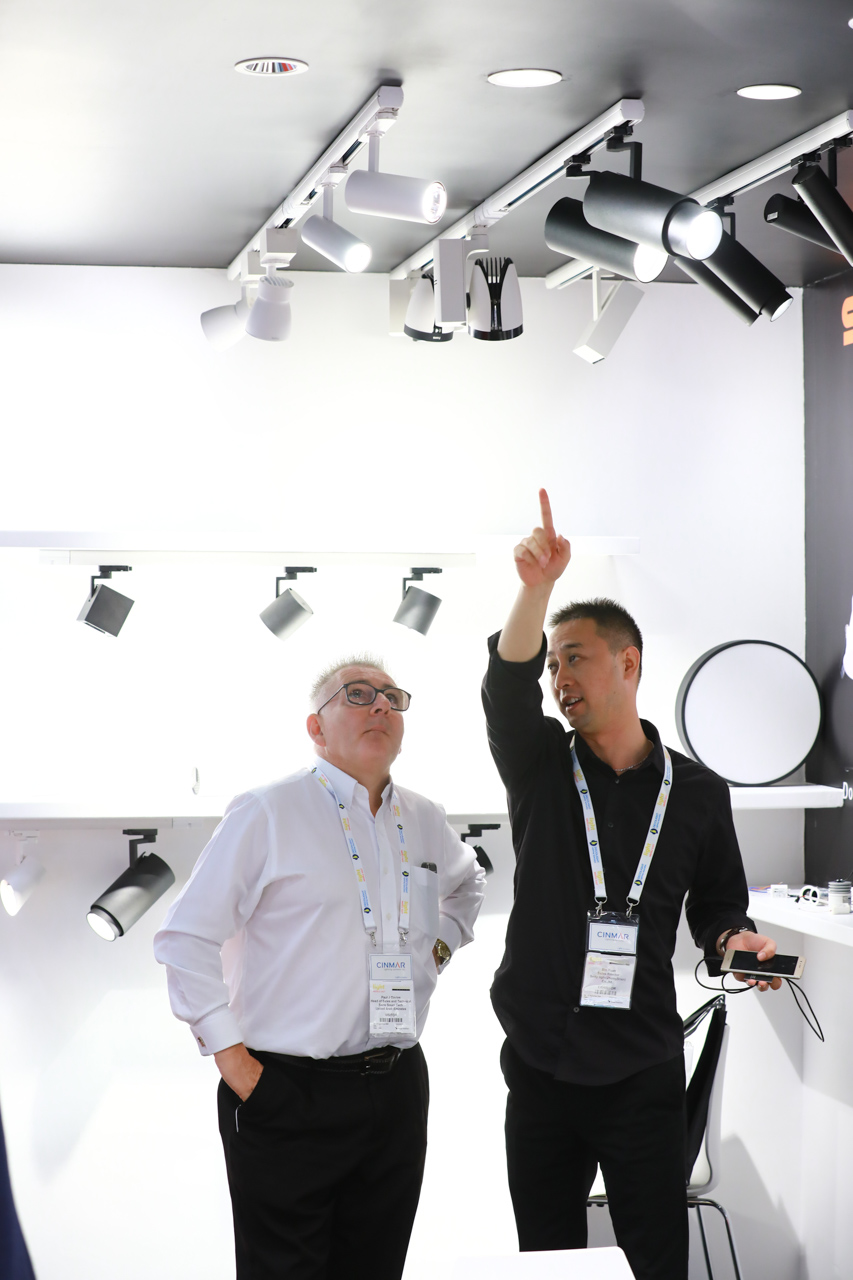 Dubai, UAE: The Middle East lighting fixtures market is set for a post-covid rebound, growing annually at nearly five percent from 2021-2027, a new report stated ahead of the region's premier exhibition and conference for lighting, design and technology in Dubai this month.
The September 2021 report, authored by global analysts 6Wresearch, said revenues for the region's lighting fixtures market will reach a value of US$6.5 billion in 2027, compared to around US$5 billion in 2020.
Renewed investment in infrastructure projects in the residential and commercial sector along with government measures to promote the installation of energy efficient lights has injected fresh impetus into the market, with Saudi Arabia and the UAE key contributors.
According to the report, Saudi comprised 29 percent of the Middle East market in 2020 (US$1.45 billion), with the UAE taking a 15 percent slice (US$750 million).  While the market declined in value in 2020 compared to 2019 (US$5.2 billion) due to covid-19 lockdowns and suspension of economic activity, the region's outlook looks much brighter from 2022 (US$5.1 billion) onwards, when it will begin its steady climb.
This will come as welcome news to exhibitors and visitors alike at the upcoming Light Middle East trade fair, which opens for its 15th edition from 28-30 September 2021 at the Dubai World Trade Centre.
The annual three-day event will feature around 100 exhibitors and brands from 23 countries showcasing the latest decorative, architectural, technical, outdoor, and indoor lighting solutions with a core focus on LED technology, IoT, and human-centric lighting.
Light Middle East also returns with its THINKLIGHT conference featuring more than 30 speakers across eight verticals, certified workshops, and the Light Middle East Lighting Design Recognition Awards.
Dishan Isaac, Senior Show Manager of Light Middle East, said: "The Middle East's growing construction market, government investment initiatives, and the ongoing transition from conventional lighting to Solid-State Lighting are all drivers of the regional lighting fixtures market.
"Regionally, we're seeing a lot of activity in the industrial verticals, along with commercial, retail, and hospitality, while education and healthcare will attract a lot of investment in the coming years.
"As the premier trade and networking event serving the regional lighting design community, Light Middle East serves as a key conduit for the flow of information about the benefits of the latest technological innovations that are driving change in the industry."
6Wresearch's report, titled: Middle East Lighting Fixtures Market (2021-2027), is available to download on Light Middle East's website.  It further stated the region's industrial sector accounted for 42 percent (US$2.15 billion) of lighting fixtures revenues in 2020, followed by commercial (offices, retail, shopping malls) with 32 percent (US$1.6 billion), and outdoor, with an 18 percent share (US$900 million).
Major regional projects under execution such as Saudi's NEOM, a US$500 billion mega project, along with Dubai's Mohamed Bin Rashid City (US$21 billion), Dubai Land Mixed Use Development (US$71 billion), and Dubai South Mixed Use Development (US$4.5 billion) will provide plenty of tenders for lighting suppliers in the coming years. 
The UAE's thriving hospitality sector also continues to forge ahead with ongoing projects, with no less than nine skyscraper hotels due for completion by 2025, including the Dubai Marriot Hotel Citywalk, and Golden Tulip Deira in Dubai; and Nobu Hotel, Shangri-La Hotel, and Viceroy Hotels, Resorts & Residences in the UAE capital Abu Dhabi.
Light Middle East 2021 will feature leading UAE suppliers and consultants such as Abensal, Cinmar, Creation Gulf, Elettrico Lighting, Ledvance, Lumentek, Scientechnic, and Zeta Lumen; along with top international lighting brands including ACB Iluminacion, Centrsvet, Korner, Ledvance, Perdix, Lumenova, Luz Negra, and Intiled.
THINKLIGHT's two-day conference programme will meanwhile cover the special focus verticals of Sustainability, Energy Efficiency & Net Zero Buildings; Transport & Infrastructure; Healthcare Lighting; IoT & Intelligent Lighting; Commercial (Retail, Offices, Shopping Malls); REAL talk, REAL people, "RAW Hospitality"; Exterior, Public Realm, Landscape; and Dark Skies: Care for light & value darkness.
More information is available at: www.lightme.net